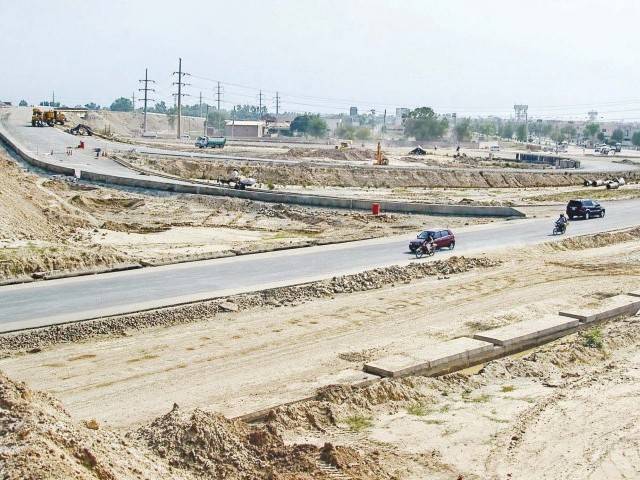 ---
FAISALABAD: Enhanced and reliable connectivity is imperative to transport and carry surplus of industrial goods to potential markets within and outside the country, said Engineer Ahmed Hassan, Vice President of the Faisalabad Chamber of Commerce and Industry (FCCI).

He was talking to a team of researchers of the Pakistan Institute of Development Economics (PIDE) and Asian Development Bank (ADB). They were on a study tour to assess the possible impact of M-4 motorway on the economy of Faisalabad region.

Pakistan has to plan its role: FCCI

"Faisalabad is strategically located within the heart of Pakistan; we are well connected through a reliable road network from north to south and from east to west," he said, adding Faisalabad also had a reliable network of speedy roads.

These roads were sufficient to take the exportable surplus of goods of the industrial hub of Faisalabad to Karachi and other sea ports for onward shipment to international markets, he said.

Responding to a question from the researchers, Hassan insisted that the major impediment to economic growth was the high cost of doing business coupled with industrial inefficiency.

"We must contain our population that has increased the burden on urban centres. We must take immediate measures to make agriculture profitable in order to convince the farming community to stay in rural areas instead of migrating to the urban centres," he said.

Demographically, Faisalabad is dominated by mill-owners and workers. Owing to feverish economic activities, the middle class is growing at a much faster pace, which is deemed imperative to achieve the projected 8% economic expansion in the city in the next 5 to 10 years.

Pakistan-UK ties to be showcased through pictorial exhibition

Hassan pointed out that infrastructure in Faisalabad was now fully developed and energy crisis had also come to an end, specifically for the industrial sector. He praised the government for ensuring provision of necessary incentives and capital to support the establishment of small and medium enterprises.

Commenting on the high cost of doing business, Hassan cited inefficiency of existing industrial units as a major cause as they were still using obsolete technology.

He revealed that he was visiting China regularly to identify the potential investors who could launch joint ventures in collaboration with Pakistani counterparts.