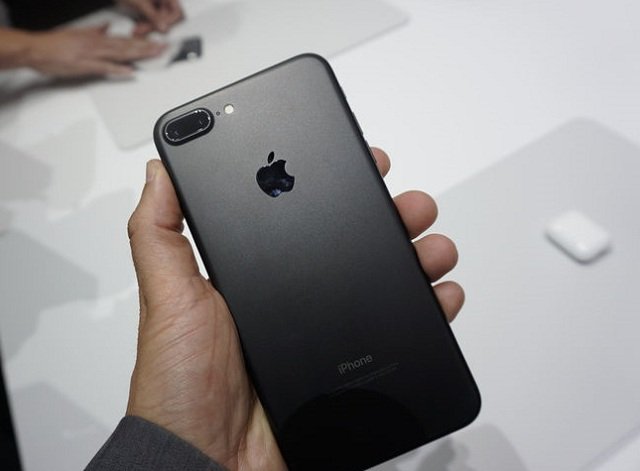 ---
Apple seems to have become the latest victim of exploding smartphones as a video of an iPhone 7 exploding has gone viral.

Undoubtedly the biggest controversy surrounding smartphones in 2016 was the case of the exploding Samsung Galaxy Note 7. However, it now seems that Apple isn't safe from it either.

A teen from Arizona, US, on Wednesday uploaded a video on her Twitter account, showing her iPhone 7 Plus smouldering after allegedly exploding.

"So my iPhone 7 Plus blew up this morning and [I was] not even using it, literally no explanation for this," Brianna Olivas tweeted.

Reddit user claims iPhone 7 'exploded' on its way from Apple

In the video shot by her boyfriend, Olivas can be heard exclaiming softly "Dude, what the f**k?," adding "Are you f**king serious right now?".

https://twitter.com/briannaolivas_/status/834556234166448128

She claimed that she was asleep with her phone charging next to her head when her boyfriend took her phone off the charger and put it on the dresser. "He went to the restroom ... and from the corner of his eye he saw my phone steaming and [heard] a squealing noise. By the time he got over to the phone it had already caught fire, he quickly grabbed the phone and threw it in the restroom ... as soon as he threw [it] in the restroom, it blew up and more smoke started coming out of the phone," said Olivas.

Apple blames external damage for flaming China iPhones

Talking to Gizmodo, the 18-year-old said that the day before the explosion, she went to the Apple store from where she had purchased her phone in January as it was not turning on. The store employee told her that her phone looked 'weird' when it turned on. However, after running diagnostics he concluded that everything was fine and returned the phone.

https://twitter.com/briannaolivas_/status/834557819651186688

Olivas said that Apple immediately replaced her phone, and is currently running tests to figure out what exactly went wrong. "We are in touch with the customer and looking into it," said an Apple spokesperson.

This is not the first report of  an exploding iPhone. Earlier, a Reddit user, who goes by the moniker kroopthesnoop, claimed one of his co-workers pre-ordered an iPhone 7 Plus. He said the phone appeared to have exploded before being delivered.

This article originally appeared on Gizmodo

Have something to add to this story? Share it in the comments section below.