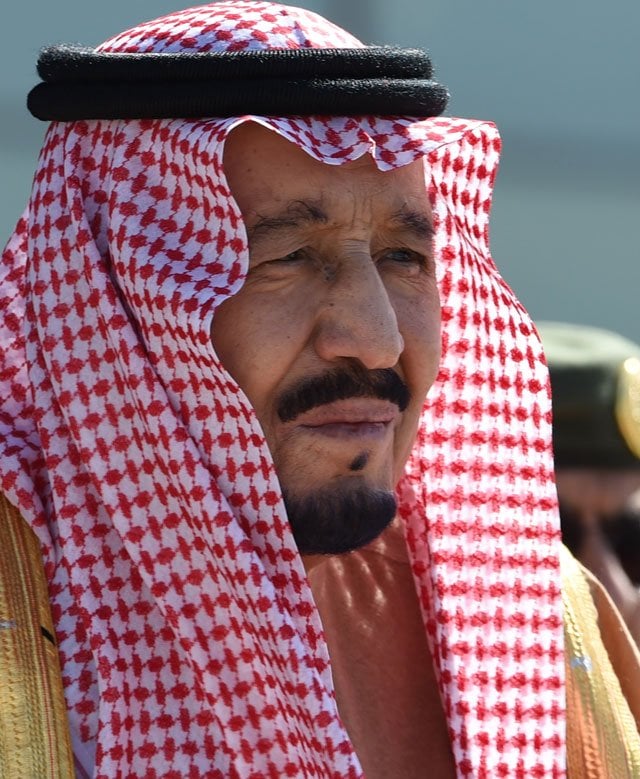 ---
RIYADH: Saudi Arabia's King Salman begins on Sunday a three-week Asian tour likely to seek investment and technical expertise as the world's biggest oil exporter looks to diversify its economy.

Almost 50 years since the last trip by a Saudi monarch to Japan and Indonesia, Salman will visit those countries as well as Malaysia, China, and the Maldives. "This visit will be the first time for 46 years, so symbolically it's very important," Shigeto Kondo, a research fellow at The Institute of Energy Economics, Japan, told AFP.

Salman's first stop will be close ally Malaysia, which the late king Abdullah visited 11 years ago. But the Japan and Indonesia visits, where Salman is expected to seek further economic ties with the world's third largest economy and the most populous Muslim nation respectively, are expected to be the highlights of the trip.

Good times over for expats in Saudi

Saudi Arabia last year began a wide-ranging economic and social reform effort to diversify its economy. Known as Vision 2030, it calls for development of non-oil industries, small and medium enterprises, and a broader investment base, all of which should employ more Saudis.

Tokyo and Riyadh have been discussing how Japan can contribute since Deputy Crown Prince Mohammed bin Salman visited last year. "So we can expect some sort of framework for cooperation being announced during (the) king's visit," Kondo said.

As Riyadh tries to develop renewable energy, entertainment, digital and other areas "it expects investment in these sectors from the world's third largest economy," according to Makio Yamada, a research fellow at Riyadh's King Faisal Center for Research and Islamic Studies. He said Japan and Saudi Arabia "have begun to cooperate on the creation of more diverse economic ties between them," while Tokyo seeks energy security from its main oil supplier.

Japanese firms are already helping to train young Saudis in technical skills vital for replacing millions of foreign workers in the kingdom. Many Saudis are interested in Japanese culture, and the royal families of the two countries -- led by Emperor Akihito, 83, and Salman, 81 -- maintain a "cordial relationship", Japan's foreign ministry said.

Salman will be in Jakarta from Wednesday to Friday, followed by five days on the resort island of Bali, Indonesian media reported. "This is an extremely historic visit for us," Indonesian Cabinet Secretary Pramono Anung was quoted as saying.

Saudi minister in talks with Iran team over Hajj

Indonesia is the world's most populous Muslim country and every year sends the biggest contingent to the Hajj pilgrimage in western Saudi Arabia, which is home to Islam's holiest sites. Saudi Arabia's cabinet on Monday approved preparation of a series of economic cooperation memoranda with the Asian countries.

These included a proposal for Saudi and Indonesia to work together on small and medium business development. In Malaysia, Riyadh is looking for industrial, commercial and human resources cooperation, the cabinet said.

Saudi media reported that Salman will also stop in China -- the largest source of imports to the kingdom -- and the Maldives. Chinese President Xi Jinping visited Saudi Arabia in January last year. He opened a joint-venture refinery, a sign of Beijing's deepening involvement in the Middle East and Riyadh's need for economic diversification.

In August, Saudi Arabia's deputy crown prince visited China with his finance and energy ministers as well as executives from state oil firm Saudi Aramco and petrochemicals giant SABIC. They discussed economic cooperation.
COMMENTS
Comments are moderated and generally will be posted if they are on-topic and not abusive.
For more information, please see our Comments FAQ