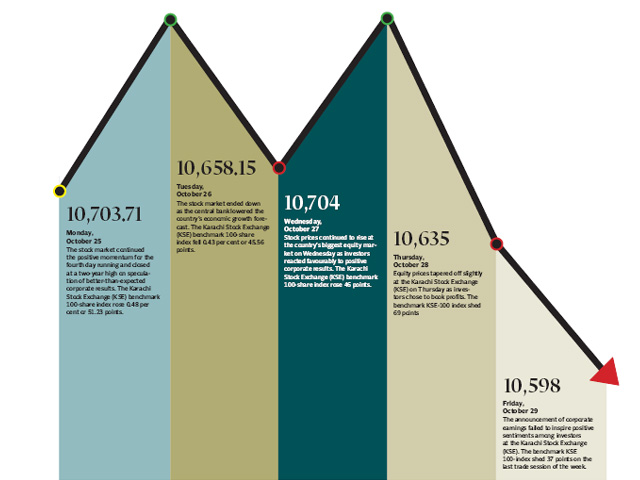 ---
ISLAMABAD: The World Bank has said it will not release $350 million under the Poverty Reduction Strategy Paper (PRSC) programme until Pakistan meets its conditions by the end of June.

A senior finance ministry official told The Express Tribune that the World Bank has pressed Pakistan to increase electricity tariff by six per cent with retrospective effect from April 1 and transfer the circular debt of power distribution companies and oil marketing companies worth Rs250 billion to the Debt Company, formed under the tenure of former finance minister Shaukat Tarin. According to the official, Tarin had promised the World Bank that the government would transfer the circular debt to the Debt Company.

In the energy summit held in mid- April, the federal government in a bid to remove the circular debt on a permanent basis took the responsibility of settling Rs116 billion. In the third condition, the official said, the World Bank has asked Pakistan to replace General Sales Tax (GST) with Value Added Tax (VAT) from July 1 and for this to happen Pakistan's parliament must pass the VAT Act before the end of June. In the fourth condition, the World Bank has called for power tariff adjustments on a quarterly basis.

In this regard, decisions on power tariff revision for the first two quarters (July-September 2009 and October- December 2009) have been sent to the government for a notification. For the third quarter (January-March 2010), the National Electric Power Regulatory Authority has received a petition for hearing. In the case of VAT, the federal government has presented the VAT Act in parliament and the four provincial assemblies have also introduced the act.

The official said the government has not given any assurance to either the World Bank or the International Monetary Fund that the VAT legislation be passed by parliament and the provincial assemblies by the end of June. It had only told the lending agencies that it would present the Act in the assemblies. He said "parliament is a sovereign body and is independent whether to accept the VAT law or reject it." About power tariff, the government has assured the World Bank that it will increase the electricity price by six per cent and a notification in this regard is likely to be issued by June-end.

To resolve the circular debt problem, the official said, the government was facing a challenge as a number of banks were involved in the matter because they had provided loans for retiring some liabilities. First, the banks will have to revise their terms between themselves and then the finance ministry will transfer the circular debt to the Debt Company. The ministry official expressed the hope that all the conditions of the World Bank would be met before June-end and the Bank would release the money.

Published in the Express Tribune, May 15th, 2010.