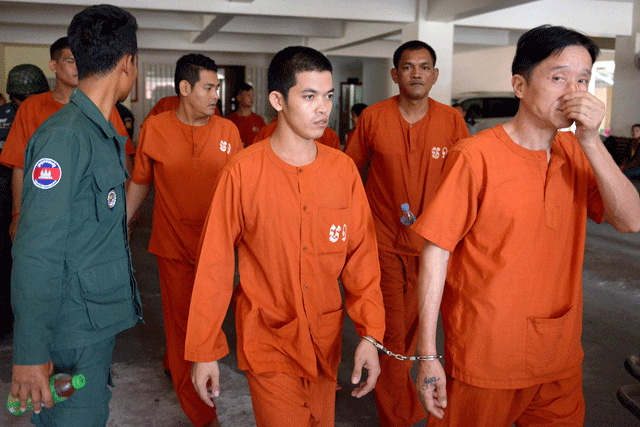 ---
PHNOM PENH: A Cambodian court on Friday sentenced a 27-year-old to two years in jail for Facebook posts that threatened strongman Prime Minister Hun Sen.

Ven Sopheap, a resident of eastern Prey Veng province, admitted during his trial last week to posting threats against Hun Sen – the authoritarian premier who has ruled Cambodia for more than three decades.

He reportedly wrote "Hun Sen, today is the day of your death" and "Beheading Yuons (derogatory term for Vietnamese people) is the duty of all Khmer children" on his Facebook account, leading to his arrest in October.

On Friday a Phnom Penh court handed the man two years in prison for issuing a death threat and inciting discrimination, according to Judge Ly Sokleng.

Snap bets on hardware as Facebook threat looms

Rights groups criticised the verdict as the latest smothering of free speech in Cambodia as Hun Sen clamps down on critics ahead of a 2018 poll.

"Flippant social media posts or throw away comments, without any real intention to follow through, should be handled with a common-sense approach and treated with leniency," Chak Sopheap, executive director of the Cambodian Centre for Human Rights said.

Prison sentences for social media posts have become increasingly common in Cambodia and around the region, with governments often leaning on defamation laws to muzzle dissent.

The clampdown in Cambodia comes as 64-year-old Hun Sen brandishes his own social media arsenal in a bid to connect with young voters fed up with the corruption and rights abuses that have flourished under his tenure.

The premier's political rivals have accused him of buying "likes" from foreign click farms to boost engagement on his active Facebook page – a charge Hun Sen vehemently denies.