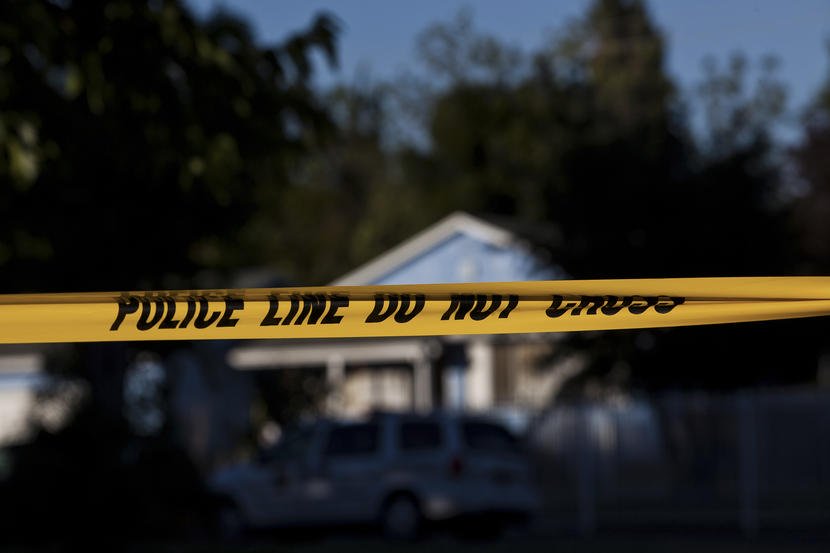 ---
KANSAS/ INDIA: A Kansas man was charged on Thursday with fatally shooting an Indian man and wounding another Indian man and an American in a bar, as federal authorities investigated the incident as a possible hate crime.

Adam Purinton, 51, was charged in Johnson County, Kansas with one count of premeditated first degree murder and two counts of attempted premeditated first degree murder, Johnson County District Attorney Stephen Howe told a news conference.

Purinton is accused of shooting and killing Srinivas Kuchibhotla, 32, and wounding Alok Madasani, 32, in the Austins Bar and Grill in Olathe, Kansas, on Wednesday evening, according to a statement from the Olathe Police Department.

At least one bystander told the Kansas City Star that the man shouted "get out of my country" before shooting the Indian men. He is also accused of wounding American Ian Grillot, 24, who was shot when he tried to intervene, the Kansas City Star reported.

Pakistani-Canadian teen left in intensive care after baseball bat attack

Two officials from the Indian consulate in Houston were going to Kansas to meet the injured men and police to "ascertain more details of the incident and monitor follow up action," India's Ministry of External Affairs spokesman Vikas Swarup said in a statement.

"I am shocked at the shooting incident in Kansas in which Srinivas Kuchibhotla has been killed. My heartfelt condolences to bereaved family," Minister of External Affairs Sushma Swaraj said in a Tweet.


I am shocked at the shooting incident in Kansas in which Srinivas Kuchibhotla has been killed. My heartfelt condolences to bereaved family.

— Sushma Swaraj (@SushmaSwaraj) February 24, 2017
We will make all arrangements to transport the mortal remains of Srinivas Kuchibhotla to Hyderbad.

— Sushma Swaraj (@SushmaSwaraj) February 24, 2017




The US embassy in New Delhi condemned the shooting. "The United States is a nation of immigrants and welcomes people from across the world to visit, work, study, and live," US Chargé d'Affaires MaryKay Carlson said in a statement. "US authorities will investigate thoroughly and prosecute the case, though we recognise that justice is small consolation to families in grief."

Howe would not elaborate on the details of the incident or the motive for the shooting. "We want to be able to be sure about our facts versus speculation. So we are not prepared at this point to talk about the particular facts of the case because this is still very fresh," Howe said.

'BIAS MOTIVATION'

The FBI was investigating whether the incident was a hate crime. "We are looking at whether the crime was committed via bias motivation. We are really at the preliminary stage at looking at every aspect," said Eric Jackson, special agent in charge of the FBI's Kansas City Field Office, during the news conference.

The US attorney office in Kansas and the US Department of Justice will also evaluate the case as more evidence is gathered, Tom Beall, acting US attorney for the District of Kansas said, the Kansas City Star reported.

Hijab-wearing Muslim woman attacked in London

Kuchibhotla and Madasani were engineers who worked at Garmin as members of the Aviation Systems Engineering team, the Star reported. "We're saddened that two Garmin associates were involved in last night's incident, and we express our condolences to the family and friends of our co-workers involved," the company said in a statement, according to the newspaper.

The suspect fled from the bar on foot and was apprehended five hours later at an Applebee's in Clinton, Missouri, where he reportedly told an employee that he needed a place to hide out because he had just killed two Middle Eastern men, the Star reported.

Purinton, who was not armed, was arrested without incident, the newspaper reported. Purinton, a Navy veteran, was being held on a US$2 million bond in the Henry County Jail, where he waived his right to fight extradition to Johnson County, the paper reported.
COMMENTS (4)
Comments are moderated and generally will be posted if they are on-topic and not abusive.
For more information, please see our Comments FAQ