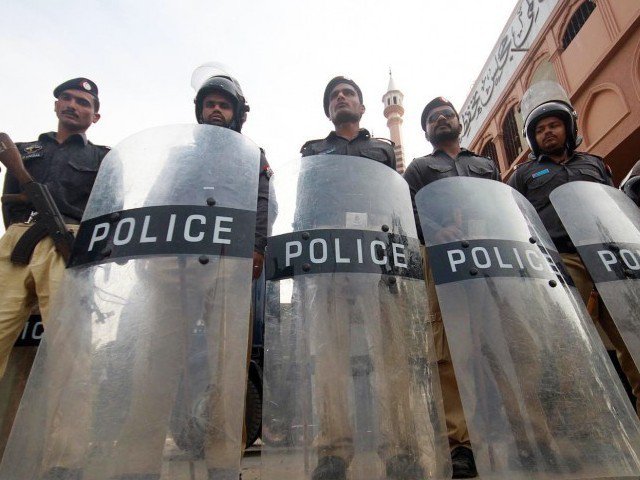 ---
ISLAMABAD: The United Nations Office on Drugs and Crime (UNODC) on Thursday launched a countrywide programme, which is aimed at empowering law enforcement and criminal agencies to combat illicit drug trafficking, its use and crime across Pakistan.

The $70 million programme will help enhance the skills and knowledge of law enforcement and criminal justice agencies in overcoming the multi-faceted threats posed by transnational organised crime and would foster greater cooperation amongst neighbouring countries to effectively find common solutions.

Ominous drugs haul on varsity campuses

According to UNODC, Pakistan is currently being considered as one of the world's busiest drug trafficking corridors mainly due to the cultivation of opium poppy and cannabis in Afghanistan.

Afghanistan produces almost 40 per cent of drugs like hashish and heroin which are routed through Pakistan.

According to a report, Drug Use in Pakistan 2013, it was estimated that six per cent of the population of the country had used controlled substance, including misuse of prescription drugs.

Meanwhile, drug use iss much more common among the youth of the country between the ages of 25 to 39 than 15 to 24.

It is estimated that 860,000 or 0.8 per cent of the population are regular heroin users and 320,000  (0.3 per cent) are opium users.

According to the findings, cannabis is the most commonly used drug, with a prevalence of 3.6 per cent of the population, equivalent to four million users nationwide.

Pakistan, Tajikistan: Cooperating to achieve SDGs

UNODC Representative to Pakistan César Guedes said that the programme also envisions to be "working together against illicit trafficking, drug use and crime, while promoting the rule of law for a safer society for all in Pakistan."

He emphasised that it was an opportunity to further advance Pakistan's strategy on counter-narcotics, strengthen regional cooperation and streamline collective efforts to promote the rule of law, good governance and public health.

UNODC deputy executive director Aldo Lale-Demoz said the day marks another important milestone in combating illicit trafficking, drug use and crime in the country.

"The programme is based on principles of national ownership, upstream policy and human rights based approach. Pakistan has demonstrated notable achievements in many areas of cooperation, owing to the national leadership and political commitment," he added.

Published in The Express Tribune, February 24th, 2017.