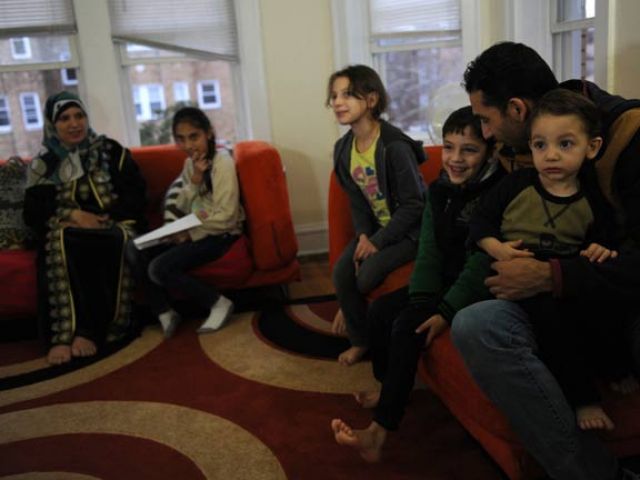 ---
ANKARA, TURKEY: Istanbul authorities on Thursday said 2,000 Syrian families in the city could be set for Turkish citizenship but the government insisted approval would only come after an April referendum on boosting the president's powers.

"Until now in Istanbul, documents have been prepared and sent for further processing to the (interior) ministry for 2,000 families," Istanbul governor Vasip Sahin told reporters in Istanbul.

Shortly after Sahin's comments were reported, Deputy Prime Minister Veysi Kaynak insisted it would not be approved before the referendum on creating an executive presidency.

Turkey will vote on April 16 on whether to boost President Recep Tayyip Erdogan's powers under a system the government says would be like France or the United States.

Canada to welcome 1,200 Yezidi refugees from Iraq

"Let there be no doubt in anyone's mind, we are not working on granting citizenship before the referendum," he said, quoted by NTV broadcaster.

"There are are 55 million voters in the country -- even if 15,000 to 20,000 become citizens and use their vote, would the result change?" he said.

Kaynak added there would be security checks before any approvals were given.

Sahin pointed out that the citizenship process "will take some time" and that any decision was at the "discretion" of the ministry.

Pakistan rejects allegations in HRW report on forced repatriation of Afghan refugees

The government says more than 2.7 million Syrian refugees live in the country after fleeing the six-year conflict which has killed over 310,000 people. Less than a tenth live in refugee camps, the rest in Turkish cities.

According to Sahin, 540,000 Syrians reside in Istanbul among the 15 million people living in the city.

Erdogan said last July that up to 300,000 Syrians could be granted citizenship "if they want it" which led to a backlash from the public and opposition politicians.

Last month Erdogan said skilled Syrian and Iraqi refugees currently working on the black market would be granted citizenship if they pass security tests.
COMMENTS
Comments are moderated and generally will be posted if they are on-topic and not abusive.
For more information, please see our Comments FAQ