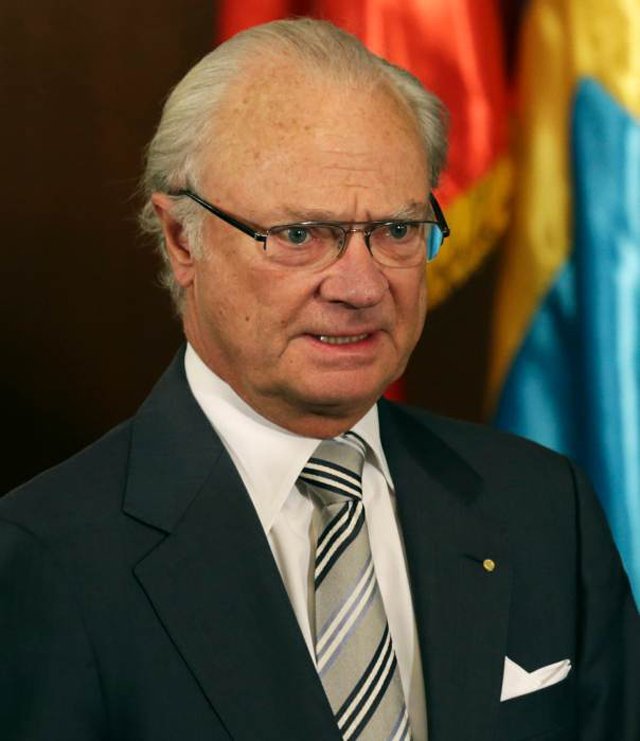 ---
STOCKHOLM: Sweden's King Carl XVI Gustaf has urged news organisations to report objectively on the Nordic nation, after US President Donald Trump drew attention to the country's immigration challenges.

In an interview with the Sydsvenskan newspaper published on Thursday, three days after a riot broke out in a Stockholm suburb with a large immigrant population, the monarch called for a balanced approach in news reporting.

Integration or absurdity? Swedes criticise immigrant-friendly camel park

"It's important for Sweden's image in the world to report about the good examples," the 70-year-old king told the daily.

"It won't happen without a serious and well-sourced media," he said.

Images of the violence spread like wildfire around the world, blurring Sweden's response to Trump and the Fox News channel's report linking rising crime to immigration to which he had referred.

The king praised Sweden for its research on immigration.

"A lot of good research on integration issues is being conducted at the University of Malmo," he said after a visit on Wednesday to Sweden's third city, which is also home to many immigrants.

"(Sweden) has succeeded well with education and research within these sectors. And it is important to get out information about the research that's being conducted," he added.

Trump's remarks touched a raw nerve in Sweden, which is idealised by liberals for its social welfare and immigration policies but also targeted by the alternative right movement.

Swedish PM 'surprised' by Trump's remarks

Trump's opponents argue that crime levels have not surged since Sweden took in the highest number of asylum seekers per capita in Europe between 2014-2015, and insist that socio-economic factors are the real challenge.

But others see a Sweden where foreigners are twice as likely to appear in crime statistics, are more frequently unemployed, and more often involved in underworld settling of scores.

"It's important to not give up. I've been working with this for more than 40 years," the king said.