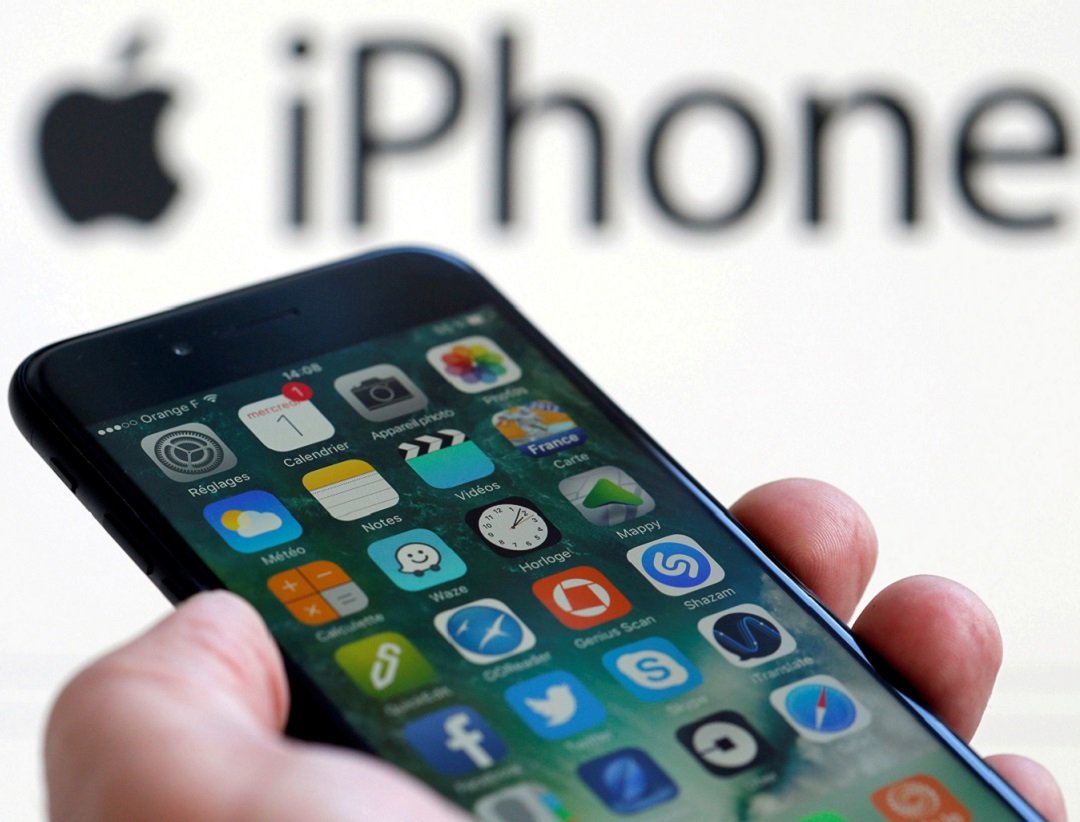 ---
When Apple Inc launches its much-anticipated 10th anniversary iPhone this fall, it will offer an unwitting lesson in how much the smartphone industry it pioneered has matured.

The new iPhone is expected to include new features such as high-resolution displays, wireless charging and 3-D sensors. Rather than representing major breakthroughs, however, most of the innovations have been available in competing phones for several years.

Apple's relatively slow adoption of new features both reflects and reinforces the fact smartphone customers are holding onto their phones longer. Timothy Arcuri, an analyst at Cowen & Co, believes upwards of 40 per cent of iPhones on the market are more than two years old, a historical high.

That is a big reason why investors have driven Apple shares to an all-time high. There is pent-up demand for a new iPhone, even if it does not offer breakthrough technologies.

Apple to cut iPhone production in first quarter of 2017: report

It is not clear whether Apple deliberately held off on packing some of the new features into the current iPhone 7, which has been criticised for a lack of differentiation from its predecessor. Apple declined to comment on the upcoming product.

Still, the development and roll-out of the anniversary iPhone suggest Apple's product strategy is driven less by technological innovation than by consumer upgrade cycles and Apple's own business and marketing needs.

"When a market gets saturated, the growth is all about refresh," said Bob O'Donnell of Technalysis Research. "This is exactly what happened to PCs. It's exactly what happened to tablets. It's starting to happen to smartphones."

Apple is close-mouthed about upcoming product features, but analysts and reports from Asian component suppliers and others indicate that high-resolution displays based on OLED technology -- possibly with curved edges -- are likely to be part of the anniversary phone. A radical new design is not expected, according to analysts.

Some of the anticipated new technologies, notably wireless charging, remain messy. Samsung Electronics phones, for example, feature wireless charging but support two different sets of standards, one called Qi and the other AirFuel.

All new iPhone 8 rumours you need to know

Apple recently joined the group backing Qi. But there are still at least five different groups working on wireless charging technology within Apple, according to a person with knowledge of the matter.

As to 3-D sensors, there is already one hiding in the iPhone 7. The front camera features what is known as a time-of-flight sensor, which helps it autofocus and is used in numerous phones including the Blackberry, according to TechInsights, a firm that examines the chips inside tech devices.

That sensor could be upgraded to a higher-resolution version that could handle 3-D mapping for facial recognition, said Jim Morrison, vice president at TechInsights.

Some analysts also speculate the company could remove the phone's home button, placing it and a fingerprint sensor beneath the front display glass, based on patents the company has filed.

Slow Growth

Global smartphone sales were up only 2.3 per cent to 1.47 billion units in 2016, according to IDC. Many carriers in the United States have stopped subsidising phones, causing phone buyers to think harder about their next purchase.

Will Apple's 10th anniversary iPhone cost over $1,000?

Apple will likely make a heavy marketing push around the phone's 10th anniversary. "IPhone set the standard for mobile computing in its first decade and we are just getting started. The best is yet to come," Chief Executive Officer Tim Cook said in a statement Jan. 8, the date the iPhone was announced by then-CEO Steve Jobs in 2007.

In 2015, the last year it disclosed the figure, Apple spent $1.8 billion on advertising, up 50 per cent from the year before and nearly four times the $467 million it spent in 2007 when it first released the iPhone.

And the company continues to excel at selling higher-priced phones. Chief Financial Officer Luca Maestri attributed the most recent quarter's record-setting 78.3 million iPhones sold to the iPhone 7 Plus, which for the first time included a new dual camera feature not found in other models.

The iPhone 7 Plus tops out at $969 with memory upgrades and a jet black finish. O'Donnell of Technalysis Research believes that with the next iPhone, Apple might even introduce a $1,000-plus "ultra-premium device for the real Apple-crazed folks out there who want to stand out."
COMMENTS
Comments are moderated and generally will be posted if they are on-topic and not abusive.
For more information, please see our Comments FAQ