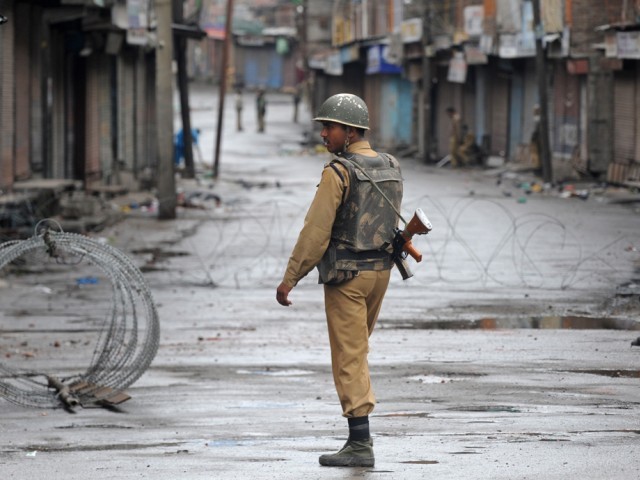 ---
SRINAGAR: A woman and three soldiers were killed on Thursday when suspected militants ambushed an army convoy in Indian-held Kashmir, police said.

The soldiers were returning from a search operation when they were attacked, injuring six, three of whom later died, police said.

They said that the civilian woman was hit by a stray bullet.

Three Indian soldiers killed in held Kashmir ambush

"Three army soldiers succumbed to their injuries at the army hospital in Srinagar," said a police spokesperson who asked not to be named, referring to the main city in the held valley.

Area superintendent of police Tahir Saleem said the woman, who lived near where the ambush occurred in south Kashmir's Shopian district, was hit by crossfire.

The area was one of the main centres of violent protests last year against the killing of a popular separatist leader, Burhan Wani, in a gun battle with Indian troops.

Suspected militants kill soldier in Indian occupied Kashmir

More than 90 civilians were killed and thousands more injured in clashes between protesters and Indian forces.

Clashes occur frequently in Kashmir between separatist groups and the roughly 500,000 Indian troops deployed in the region since 1989.

The groups want independence or a merger with Pakistan for the majority Muslim region, which has been divided between India and Pakistan since the end of British colonial rule in 1947. However, both countries claim the territory in full.
COMMENTS (1)
Comments are moderated and generally will be posted if they are on-topic and not abusive.
For more information, please see our Comments FAQ