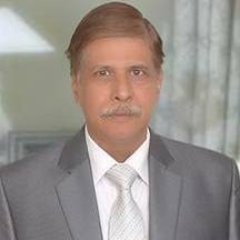 ---
KARACHI: Pakistan Qaumi Movement (PQM) chairperson Iqbal Kazmi returned home on Wednesday night after a month in 'captivity'.

Kazmi went missing on January 19 from Sharae Faisal in Karachi shortly after he had announced to hold a rally in collaboration with Muttahida Qaumi Movement-London (MQM) on January 21. MQM-London chief Altaf Hussain was expected to address the participants of the said rally.

The less known activist had never been affiliated with the MQM and had, in fact, filed the peition against the party in a court over May 12 carnage. However, controversy surrounded him as he expressed his solidarity with MQM chief Altaf Hussain.

Law enforcers arrest PQM chairperson

Besides Kazmi, about half a dozen more MQM-London workers had also gone missing. Police and Rangers did not confirmed whether the men had been arrested. Law enforcers have remained tight-lipped over the sudden unannounced crackdown against the MQM-London and PQM.

About three dozen leaders and workers of the MQM-London, including a key-leader, Sathi Ishaq, and University of Karachi assistant registrar Arif Haider, were also detained by the law enforcers.

MQM leader Saleem Shahzad sent to jail

Both Ishaq and Haider were later on released, while pictures showing torture marks on Ishaq became viral on social media. Whereabouts of the remaining party workers and supporters are still unknown.
COMMENTS (2)
Comments are moderated and generally will be posted if they are on-topic and not abusive.
For more information, please see our Comments FAQ