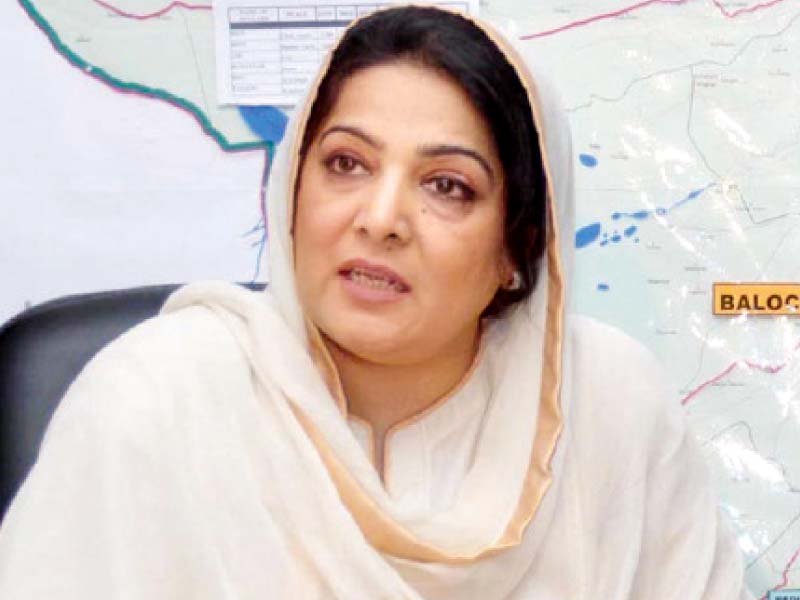 ---
ISLAMABAD: Leaders of the ruling Pakistan Muslim League-Nawaz were left red-faced on Wednesday when media representatives boycotted a news conference in protest against the alleged harassment of a journalist by a federal minister.

According to journalist Azam Gill, State Minister of Information Technology Anusha Rehman grabbed him by the collar and threatened him with dire consequences when he tried to record her conversation with Railways Minister Saad Rafique outside the courtroom where the Panamagate hearings were taking place.

Drama envelops Supreme Court

"I will not spare you as I am a minister and by using my authority I can put you behind bars for 14 years," Rehman said, according to the complaint that Gill later lodged with the Secretariat police station

He said the minister also snatched his cell phone and deleted his personal data. Gill said he had sought the police's help as he feared for his life and protection. The journalist demanded proper action against Rehman, adding that she should be held responsible if he suffered any loss.

Right after the incident, the reporters covering the news conference – to be addressed by Rafique and State Minister for Information Marriyum Aurangzeb – shouted slogans and protested against the treatment meted out to their colleague.

Due to their protest, the press briefing remained suspended for over half an hour as the reporters threatened to boycott the press conference until Rehman tendered apology. A journalist who had witnessed the incident said the ministers were public figures and reporters had every right to report them.

Sweating profusely, Rafique tried to assuage the angry reporter when he saw that their sloganeering was not coming to an end. He condemned the phone snatching incident but said laws "do not allow anyone, including the media, to shoot with mobile phones inside the court premises."

IT minister committed to 'Digital Pakistan'

However, the reporters were not satisfied with the 'verbal assurance' and insisted that Rehman publicly apologise to the reporter. "Boycott until Anusha Rehman offers public apology," they kept shouting.

Maryam Aurangzeb also tried to intervene and suggested a separate meeting with journalists at her office but the reporters declined the offer.

On not finding a way out, Rafique opted to continue with his press talk which most TV channels took off air. Rehman later told reporters that she had not threatened Gill, adding that secretly filming someone was unethical.

"It can happen to anyone, your sister or mother. So exercise restraint in making statements without confirmation," she added. Later in the evening, the issue was settled after Rehman invited the reporter to her office. Gill later took back his complaint.

Published in The Express Tribune, February 23rd, 2017.
COMMENTS (3)
Comments are moderated and generally will be posted if they are on-topic and not abusive.
For more information, please see our Comments FAQ