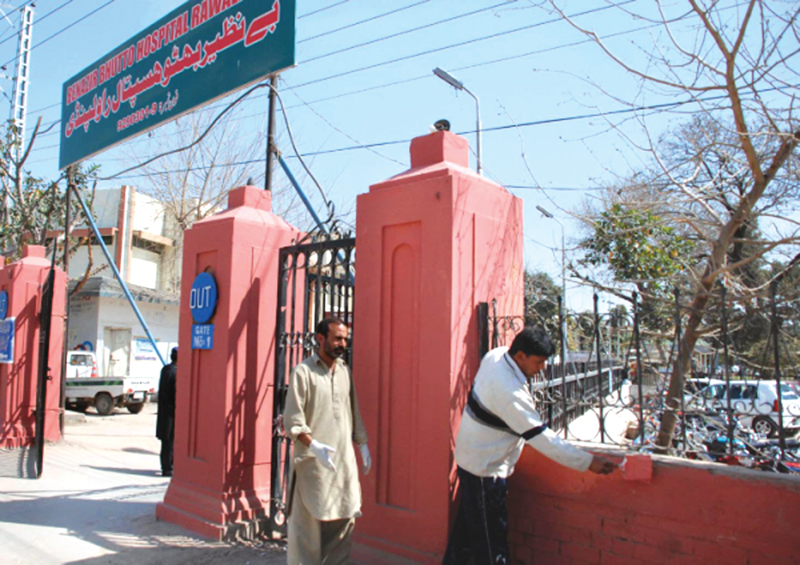 ---
RAWALPINDI: Patients seeking treatment at the Benazir Bhutto Hospital (BBH)'s new emergency department, inaugurated recently, may face some disappointment since the hospital's administration has yet to employ the required staff for it, The Express Tribune has learnt.

Former PML-N MNA Hanif Abbasi, Rawalpindi Medical College (RMC) board's chairman Dr Muhammad Aslam, and RMC's Principal Dr Muhammad Umer had inaugurated the long-awaited emergency department at BBH on Tuesday.

A senior doctor at the BBH's emergency department told The Express Tribune that staff at the new 25-bed emergency department and operation theatre would work in three shifts. He added that they required 12 nurses, eight doctors, four OT technicians, and two anaesthetists to keep the department functional around the clock.

Wishing not to be named, the doctor conceded that while noted political figures and hospital administration had inaugurated the facility, the ward would not be able to work optimally till the necessary staff was hired.

He added that while the hospital may not have any trouble in managing the load for the new department over the next few days, but the administration would have to hire more staff, particularly nurses, technicians, clerks, and anaesthetists - necessary to smoothly run the operation theatre.

The doctor further disclosed that the building for the new emergency ward had been completed two years ago but the required machinery for the ward was only purchased recently.

He added that the hospital had finalised staff for the new facility last year, but the hiring process had stalled, reportedly due to political wrangling.

When contacted Dr Aslam said that the new ward did require new staff, but these were clerical and technical staff. However, he was confident the facility would provide complete services without any problem.

Dr Aslam added that the BBH had enough doctors, registrars, and nurses to run the new ward. He said that as far as the clerical and technical staff was concerned, the hospital administration would manage with the existing staff till the recruitment of new staff.

Published in The Express Tribune, February 23rd, 2017.