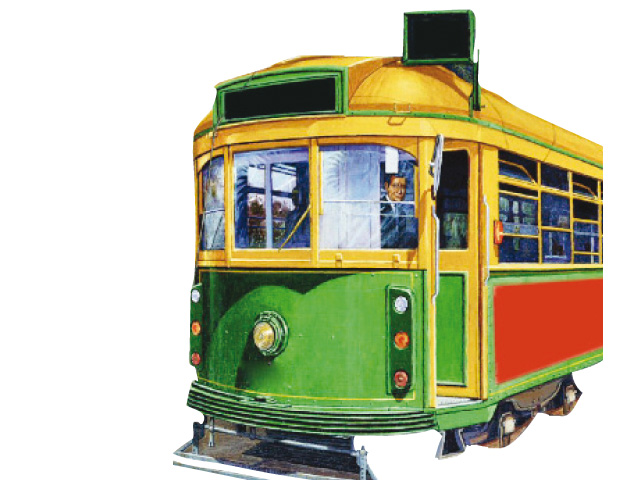 ---
KARACHI: At Rs10 per ticket, trains were once a favourite mode of getting from one district to another for people in Sindh.

The local train service was started by the British to provide an alternate route for transporting goods from places in the province to Karachi, said Mohammed Bux Khaki, general secretary of the All Pakistan Train Drivers Association. However, the service soon diversified, becoming a popular choice of travel for people, especially families who could sit together in a bogey rather than be split up in overcrowded buses. But the state of these trains has been deteriorating for several years now.

The harshest blow came in 2007 when mobs burnt the railway tracks and destroyed equipment following Benazir Bhutto's assassination. According to officials, more than 24 passenger trains have so far been shut down. Many of them were earning significant revenue. The suspended trains include Bedil Express, which used to run from Nawabshah to Jacobabad, the Budhal Express, which ran between Jacobabad and Rohri, the Dadu Passenger Coach from Dadu to Rohri, the Qalander Express from Larakana to Kotri and the train that connected Jacobabad with Kashmore.

Ali Nawaz Khoso, a retired head master in Kamber- Shahdadkot, said that up till 2000, they would get a train ticket for Rs10 to travel from Kamber to Jacobabad while other transport, such as vans and buses, cost Rs30 for the same distance. Trains were preferred by people because the alternate transport had no regulatory authority to keep their fares down. Citing rising fuel prices as reasons, buses and coaches are forever upping their rates, much to the public's dismay.

Khoso felt the trains were quite popular among people and scores of people would gather at the stations to board the trains. However, by 2005, the daily service on the route was confined to once every week. A year later, the service was closed, he lamented. The upkeep of the tracks and stations is so poor that people have started stealing the tracks and selling them as scrap material. Khakhi said that since rice was grown in several districts of Sindh, the local train service had been very useful in transporting paddy crops to Karachi. "I used this service for around 10 years, and in harvesting season we would load around 3,000 to 4,000 goods on the train," he recalled.

Meanwhile, officials said that a few months ago a train service from Hyderabad to Badin was restored on the recommendation of Speaker National Assembly Dr Fehmida Mirza, but the service is going to be suspended again. The reason is that the service is running in losses, they reported. Delays Riots after Benazir Bhutto's assassination led to the destruction of several railway stations in Sindh. Scores of railway signals were destroyed, because of which train drivers now have to stop at main stations on their way to get manual clearance.

These Paper Line Clearances lead to at least three to four hours of delay. According to officials, four train services, from Karachi to Larkana, Multan, Lahore and Mardan, were suspended by the administration. Kamran Saeed, divisional commercial officer, Pakistan Railway, Karachi, quoted his general manager, saying that service of around 16 passenger trains have been suspended in the county. They are also considering suspending some goods trains services as well.

Published in the Express Tribune, May 15th, 2010.
COMMENTS (1)
Comments are moderated and generally will be posted if they are on-topic and not abusive.
For more information, please see our Comments FAQ