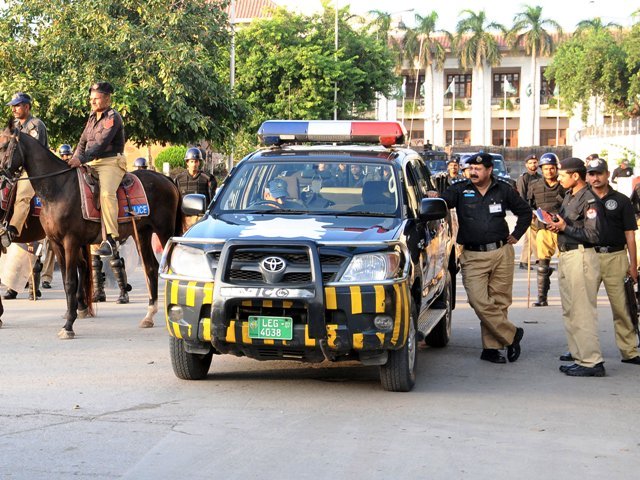 ---
LAHORE: The Pakistan Tehreek-e-Insaf (PTI) submitted the Police Bill 2017 to the Punjab Assembly Secretariat on Wednesday to empower. The aim of the bill is to empower the force and ensure it is a non-political institution.

A police board, comprising eight officials, was established and it will send its recommendations to senior officials to prepare a strategy for the improvement of the force's performance.

The bill suggested the establishment of public liaison councils at the UC level. It said these bodies should comprise elected representatives and respected members of society.

K-P struggles to muster consensus on police bill

The party said the objective of the bill was to halt political intervention in the police's workings and empower the department.

After the submission of the bill, opposition leader Mian Mehmoodur Rasheed told the media that the legislation should not be politicised. He added the approval of this bill was in the interest of common people and the police as an institution. The PTI leader continued that his party was willing to talk to all other political forces, including PML-N, to bring the bill into law.

He said the rulers were the main hurdles themselves and they were not allowing the police to work in an honest manner.

K-P police agree to cede powers to CM

He said the policing system in Khyber-Pakhtunkhwa (where PTI is running affairs) is the best in the country. He added the bill was submitted with the intent of creating a comprehensive provincial law to govern the police department. He said the Police Order 2002 is a federal law which the Punjab government had adopted. He pointed out that it was passed during a military dictatorship.

Rasheed said PTI wanted to release the police from the clutches of the 'rulers' mafia' and allow them the chance to provide 100% protection for the people. He said time had come to stand up for the empowerment of institutions.

Published in The Express Tribune, February 23rd, 2017.