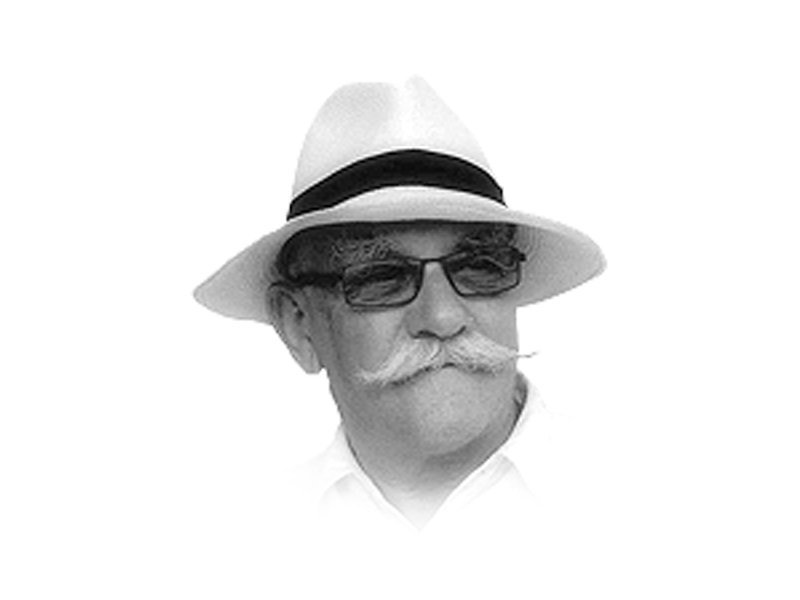 ---
Who among us does not like a quiet life? Few welcome change unless it is a wrong righted, an injustice reversed — and even fewer the kind of churn that is upsetting applecarts at home and abroad.

In the last 24 hours I have had to advise the CEO of an NGO I have worked closely with over the last 12 years that bringing a group of supporters and fundraisers to Peshawar to visit schools and health projects was not a good idea. The deterioration in the security environment in the last fortnight is so marked that I could not in all conscience suggest otherwise. It is not so much that there is a likelihood that Westerners would necessarily be targets, but the police security detachments that guard them as they move around most certainly could be, and humanitarians become collateral damage, in the wrong place at the wrong time.

The same advice is not applicable to Gilgit-Baltistan, which also in the last two weeks has reported a strong upsurge in both domestic and international tourism within the last year. The area as a whole is Pakistan's biggest earner of tourist-generated foreign currency; and a careful check of my contacts in the tourism business suggests that so long as the usual 'due caution' is exercised it is safe to visit. Indeed, Pakistan as a whole is generally safe to visit with some notable exceptions; but the perceptual shift of late has quickly fed through to a pervasive sense of uncertainty that was not present as recently as two weeks ago.

Feeding into the spreading local discomfort is a range of international issues that seem to proliferate with each passing day of the Donald Trump presidency. A re-wording of the immigration and refugee executive order that targeted seven predominantly Muslim countries is due to be launched in the next few days and may already be in the public domain by the time these words are read. Pakistan is not one of the countries on the list, but no opportunity has been lost by White House staffers and Trump appointees to remind us that 'The List' can have new states added (subtraction does not appear to be an option) — and that unless Pakistan is perceived as being on its best behaviour then we too could find ourselves proscribed. This column does not have the space to detail the possible consequences of that suffice to say that they are entirely dark.

Both America and Europe have seen a marked rise in hate speech and prejudice with Muslims bearing much of the brunt of that, so much so that Amnesty International has said that refugees and migrants are vilified to an extent that has not been witnessed since the 1930's. The international consensus in respect of 'never again' that quickly came together after the end of WW2 is being attacked prompting strong language from AI regarding the "very real human consequences of politicians like Trump, Orbán, Duterte, wielding a toxic agenda that hounds, scapegoats and dehumanises entire groups of people".

It is a year to the day at the time of writing that Jo Cox, a British Member of Parliament, was shot and stabbed to death in her constituency by a far-right extremist who is now serving a life sentence. In the last 36 hours over 100 headstones in a Jewish cemetery in the US have been overturned, some of them dating back to the early 19th century.

In France, Marine le Pen is running a strong campaign in the forthcoming presidential elections, and in the Netherlands Geert Wilders, one of the more odious fascists to have emerged in Europe over the last decade, is also a potential winner in the elections. France and the Netherlands have large immigrant populations. You fill in the blanks.

All this may seem far away and nothing to do with us here in Pakistan. It is not, and it touches many of us whether we know it or not. The carnage of the last week has made headlines internationally and our dirty washing is up for all to see, the shredded rags soaked in blood. 'Constant change is here to stay' goes the old maxim. So is our unease.

Published in The Express Tribune, February 23rd, 2017.

Like Opinion & Editorial on Facebook, follow @ETOpEd on Twitter to receive all updates on all our daily pieces.