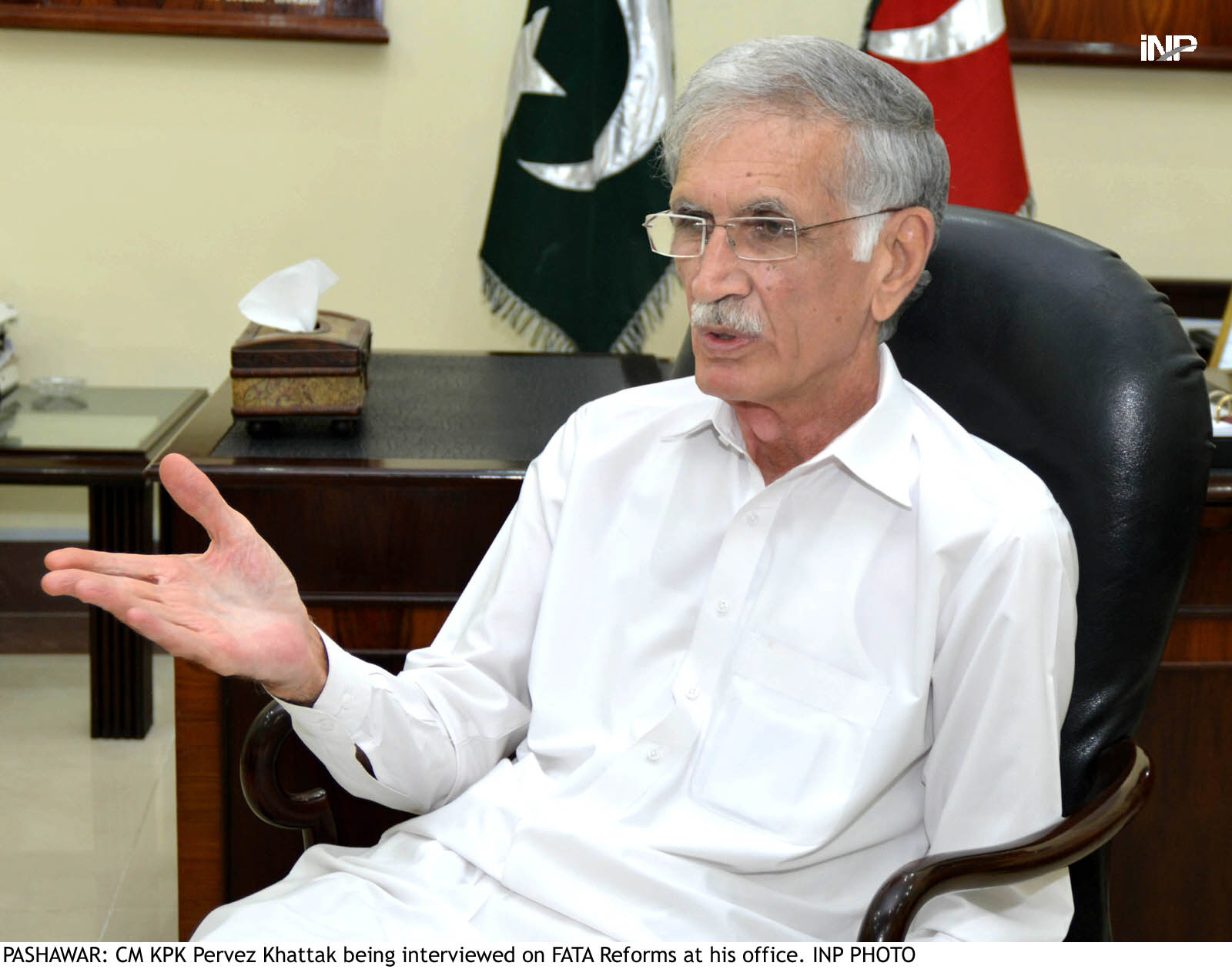 ---
PESHAWAR: At least 56 local government representatives including 50 nazims from the Pakistan Tehreek-e-Insaf have submitted their resignations in protest against Chief Minister Pervez Khattak, who they accuse of ignoring PK-7 Peshawar in developmental schemes.

The resignations were handed over to a disgruntled MPA Mehmood Jan, the PTI member of the Khyber-Pakhtunkhwa Assembly from PK-7. Jan must now submit them to the election commission.

Jan has already submitted his own resignation to the K-P assembly speaker for the same reason as the LG officials.

Speaking on Wednesday at a press conference at Peshawar Press Club, nazims Tajamul Hussain and Abdul Sattar, who were accompanied by dozens of disgruntled councillors from the constituency, said the allies of PTI in the provincial government are getting more funds, while the party's own elected local government representatives are being ignored. "At the behest of Pervez Khattak, maximum funds are being spent by workers of the Qaumi Watan Party and Jamaat-i-Islami," Hussain claimed, underscoring, "It is not acceptable to us."

He said they were showing solidarity with their MPA by tendering their resignations.

The protesting nazims also revealed that all 10 MPAs from Peshawar district are disappointed due to the unavailability of "proper" developmental funds and are ready to resign. "The QWP and JI men who lost elections are spending developmental funds in their constituencies, said Abdul Sattar. Insaf Students Federation (ISF) Peshawar region President Inamullah Khan warned, that if the provincial government did not remove grievances of the disgruntled MPA's within 24 hours, students, nazims, councillors and other office bearers will resign. He said the Billion Tree Tsunami was launched by the provincial government, but the PTI workers have no powers to take part in the drive. They demanded that PTI Chairman Imran Khan intervene and resolve this issue, or they would protest outside his house in Islamabad.
COMMENTS (1)
Comments are moderated and generally will be posted if they are on-topic and not abusive.
For more information, please see our Comments FAQ