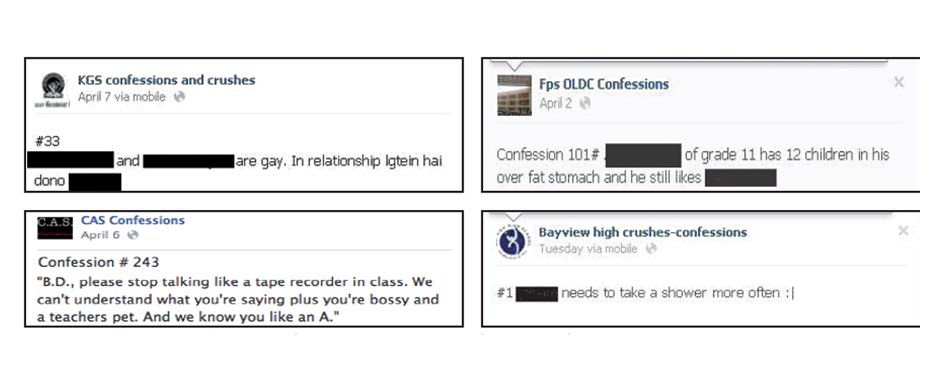 ---
Bullying is a global issue and impacts almost everyone one way or the other. Whether you are a victim of bullying or know someone who is or has been bullied, it is a problem that is happening everywhere.

Pink Shirt Day is celebrated this Wednesday to raise awareness about bullying in schools, workplaces, homes and across the Internet.

Its origins go back to 2007, when David Shepherd and Travis Price, both twelfth graders in Nova Scotia, Canada, went to a discount store and bought 50 pink shirts after hearing about the plight of a ninth grader who was bullied for wearing a pink polo shirt on his first day of school.

The two teens distributed pink shirts to all the boys in their school as a protest. Their stance quickly grew nationally with a special day marked as a means to raise awareness that bullying should never be tolerated anywhere.

The power of Pink Shirt Day has also raised hundreds of thousands of dollars to support youth agencies and programmes across North America.

Price's final remarks were that the pink shirt is only a symbol, the person wearing it is the one that can make a difference against bullying. Today was all about the signature pink T-shirts made.

After the protest spread to schools across Canada and around the world, Nova Scotia's then-premier Rodney MacDonald proclaimed a province-wide Stand Up Against Bullying Day on the second Thursday in September.

In 2008, British Columbia (BC) followed suit with its own provincial anti-bullying day, Feb 27. This date was changed to Feb 25 the following year, and Pink Shirt Day has been observed on this date ever since.

Though some other provinces have their own official anti-bullying initiatives – Ontario has its own Bullying Awareness and Prevention Week in November – many schools and organisations outside BC are observing Pink Shirt Day today as well.

11-year-old cancer survivor commits suicide over bullying

The United Nations declared the official UN Anti-Bullying Day to be May 4 in 2012, and this is the date celebrated in US and British schools. Other pink-themed anti-bullying events are held on the second Wednesday in April, designated the International Day of Pink.

Moreover, the anti-bullying initiative is getting a boost from fashion brands -- big and small.

Vancouver children's brand Redfish Kids has joined the movement by offering up a selection of suitably hued items including T-shirts and hats, which will see the full proceeds of each item donated to Pink Shirt Day charities the CKNW Orphan's Fund.

"February brings us Valentine's and Pink Shirt Day and feels like the perfect time to inspire a little -- or a lot -- of love and positivity," Redfish co-founder Kristy Brinkley, said in a news release.