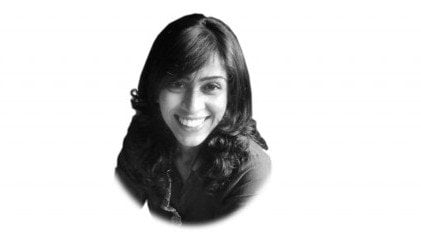 ---
I know what my aunt in LA had for dinner. And that it was horrible. I know that my classmate from class five, who I haven't met in nearly six years, had a fight with her long time boyfriend and that she thinks that an apology now is too little, too late. I also know that my neighbour's cousin just got mugged and that his mother 'likes' this. I know who's having a bad day at work, who just potty trained their cat, who's going to the salon today and so on and so forth. I know too much. I'm on Facebook.

Is there such a thing as too much information? Not on Facebook there isn't. It wants to know what's on our minds and we are more than happy to divulge. We get the opportunity to speak our minds aloud without having to look at people's faces for their reactions, there is enough connectivity to express with the right amount of virtual distance. If this isn't the perfect combination I don't know what is.

What emerges, as a result is people's Facebook personalities, reflected largely through their status updates. From the philosophical to the funny, from the absurd to the shocking to the downright I-really-didn't-want-to-knowthat kind, status updates are an interesting insight into people you thought you knew. Suddenly everyone's speaking out, everyone has a point of view and the means to assert it. Facebook's the new Hyde Park minus the fear of tomatoes being thrown at you. You get your two seconds and several comments worth of glory. However, when does this information become an onslaught?

If we have a whole range of Facebook personalities let loose in the virtual universe, don't we also then need a code of ethics to curb and control what is being said. An etiquette guide maybe, so that we don't all sound like we have an acute case of the Tourette syndrome.

Published in the Express Tribune, May 15th, 2010.
COMMENTS (1)
Comments are moderated and generally will be posted if they are on-topic and not abusive.
For more information, please see our Comments FAQ