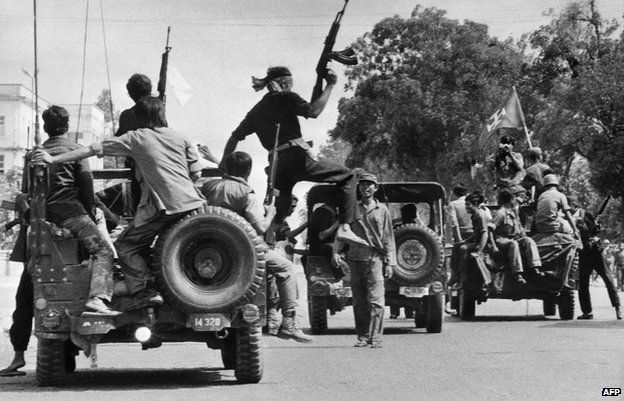 ---
PHNOM PENH: A United Nations-backed court on Wednesday dismissed a case against a former Khmer Rouge cadre charged with crimes against humanity, punctuating the difficulties of bringing lower level members of the brutal regime to justice.

The Khmer Rouge dismantled modern society in Cambodia in their quest for an agrarian Marxist utopia, killing up to two million people in the process.

Only a handful of senior leaders were jailed by the special court set up to deliver justice to the regime's victims.

But a string of recent cases had raised hopes of new convictions in a country where thousands of regime officials have never paid for their crimes.

Angelina Jolie unveils Khmer Rouge film in 'second home' Cambodia

Mid-ranking cadre Im Chaem, a former district official, was among four Khmer Rouge members facing prosecution for charges including genocide, crimes against humanity and war crimes.

Prosecutors and survivors accused her of being a key player in overseeing regime policies that led to the deaths of tens of thousands.

But on Wednesday two judges -- a Cambodian and a German national -- threw out the prosecution against her, ruling the court did not have the remit to pursue lower level cadres.

"Im Chaem is not subject to the [tribunal's] personal jurisdiction, which means she was neither a senior leader nor otherwise one of the most responsible officials of the Khmer Rouge regime," the court said in a statement.

The decision illustrates both the limits of the court's powers as well as the Cambodian government's public unease over pursuing fresh trials.

Cambodian Prime Minister Hun Sen -- himself a former Khmer Rouge cadre before he defected -- has repeatedly hit out at the prospect of further prosecutions, warning they could ignite civil unrest.

Cambodian court told Khmer Rouge beheaded Muslim women

Critics say Hun Sen is worried new cases might shine an uncomfortable spotlight on historical links between government members and the brutal communist regime.

Prosecutors and civil parties are allowed to appeal against the decision.

Khmer Rouge leader Pol Pot died in 1998 without ever facing justice and the vast majority of regime cadres responsible for one the twentieth century's worst genocides remain free.

But the court has seen some success.

"Brother Number Two" Nuon Chea, 90, and ex-head of state Khieu Samphan, 85, were the first top leaders to be sentenced to life in jail for crimes against humanity from a regime responsible for the deaths of up to two million Cambodians from 1975-1979.

The pair is also currently undergoing a second trial for genocide of ethnic Vietnamese and Muslim minorities, forced marriage and rape.


COMMENTS
Comments are moderated and generally will be posted if they are on-topic and not abusive.
For more information, please see our Comments FAQ