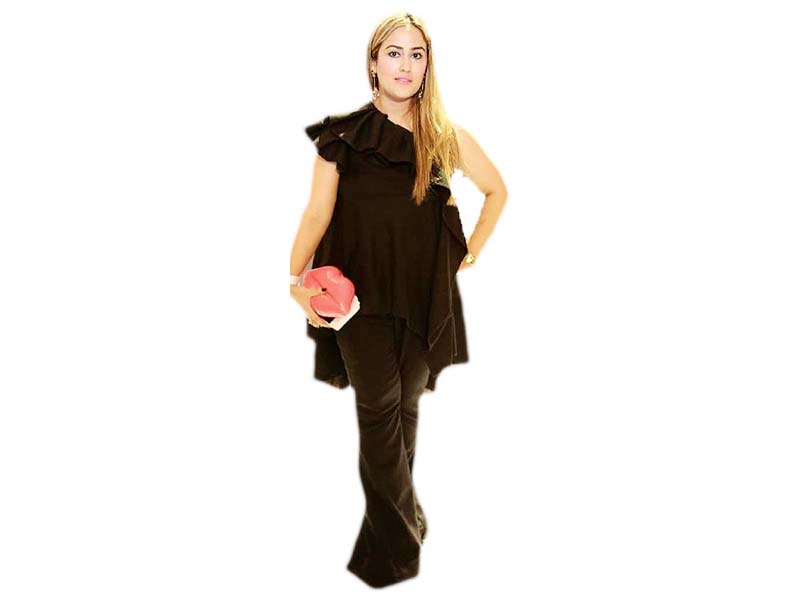 ---
The Fashion and Beauty Editor at OK! Pakistan, and the force behind the blog, Diary Of A Pasha, breaks down her style. Learn from her why sometimes, it's best to break the rules

Understanding your body is the key to looking good and a trait found amongst all impeccably dressed fashionistas. While people shy away from talking about their bodies, these brave souls explain how they work their anatomies to their advantage.




How would you describe your body type?

I'm definitely apple-shaped and slightly rectangular too. I don't have those desi hips but I do have a huge belly.

Has your body type changed over the last five years?

My body type hasn't changed, but my body size has. Unfortunately I have increased from a European size 8 to a 12!

How has your style changed over the years?

My style mantra has always been classic with a twist of glam or classic
with a little bit of funk. My size doesn't allow me to be too trendy, and I feel one should dress according to what flatters them no matter what the trends are. So if I want to incorporate a trend, I usually use it as an accessory.




In your opinion what is your most troublesome area?

My belly!

How do you dress your body according to your body type?

I wear looser and longer shirts, add a belt to hide the bulges, wear a jacket when necessary, or wear something flattering like an empire-line or a one-shoulder top.

In your opinion what is the biggest mistake a person can make while
dressing here?

Fashion is a way of expression, and I don't think it should be taken too seriously. I believe people can make whatever mistakes they want. Trying to dress proportionately is important, but attaining fulfilment and happiness is more valuable. So wear a short dress even if you have cankles because you only live once!




Which silhouettes suit your body the most?

I prefer to go with the flow. If something pleases me I'll wear it, but I stay clear of short tops, if my pants are tighter.

What is the one piece of clothing that you shy away from wearing and why?

I would say a short choli or a crop-top, because of my shape.
COMMENTS (1)
Comments are moderated and generally will be posted if they are on-topic and not abusive.
For more information, please see our Comments FAQ