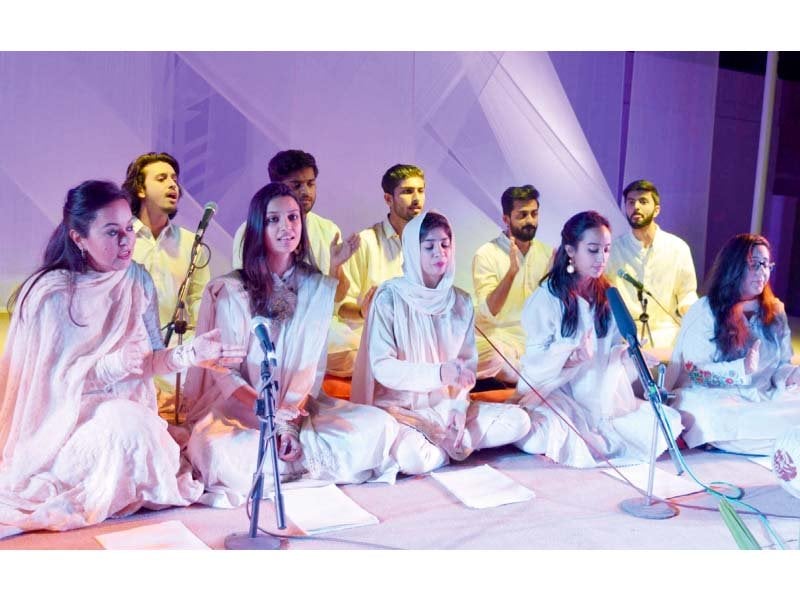 ---
KARACHI: Times have changed and so have architectural designs through the centuries.

In his keynote address at the Indus Valley School (IVS) of Arts and Architecture's International Design Conference, Professor Mehrdad Hadighi shared how architectural designs and practices have evolved over centuries. This is the second time IVS is hosting this conference in the last three years.

Prof Hadighi spoke about design using philosophy and the influence of Darwin and Plato. "The work of the architect has gone from stone-cutting to forwarding templates, by using tools, which are reflex engaging in creating a structure," he said.

Mental health awareness: On the road to recovery via art

He insisted that Plato lists the professions in descending order. "The sixth place is for the practitioner of the arts. The seventh place is for the artisans."

In old philosophical thought, art and design are much lower in ranking, he stressed. "Design has to work not through materialisation," he maintained.

But for Prof Hadighi, this "disdain for design" is a positive contribution. It is bringing ideas of scheming and deception to life, hence the word design, he said.

The professor appreciated the multipurpose use of the word 'design'. "Design carries both the meaning of the word and activity associated with it," he said. "One constructs a world that deceives us … into believing that there is culture," he said. Hence, this activity is a stimulation activity.

The journey of Karachi's art scene

Going back to pre-Renaissance era, he stressed on the Gothic journey - man and his Master working on bringing an idea on the floor. However, presently he narrated, the work of the master-builders have been bifurcated, namely into the branches of design and construction, or the architect and the mason. "The architect [is] doing a noble task [of a] master and the builder a physical one," he said.

Later, Hadighi spoke about the pre-modern world techniques of openings and partitions in the architectural designs. In today's world - the Information Age - they really have become unnecessary, he claimed. Earlier, IVS dean Jawad Haider stressed the need for design and evolution in our midst.

Published in The Express Tribune, February 22nd, 2017.