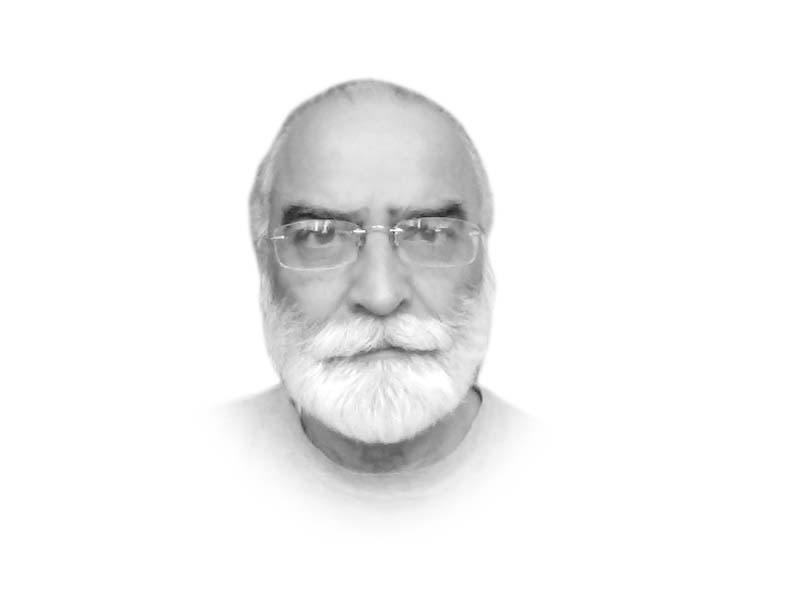 ---
Though Transparency International ranking shows decline in corruption in Pakistan, the World Bank global governance index reveals a downward trend for all the 'four categories — government effectiveness, regulatory quality, the rule of law and the control of corruption.' Without going into this controversy, the fact of the matter is that almost everyone who intends to meet a state official is prepared to pay some bribe.

Many experts argue that corruption 'keeps the poor people in poverty'. This seems true but often experts shy away of saying that corruption significantly helps not only the growth of middle classes as it lifts some poor people out of poverty but also enrich them. This expands the social base of corruption. It is therefore feared that the fight against corruption will continue to face failure unless we recognise sociology and politics of the both sides of corruption fully and its impact.

Just consider this: How many police and revenue officials including patwaris, taxmen, school teachers, clerks, technicians, engineers and health officials, etc. in your area were selected and posted on merit and how many of them are not involved in corrupt practices? Don't you think the moment they join these services they join some sort of a middle class? Similarly how many recipients of the Benazir Income Support Programme and Baitul Mall in your neighbourhood were selected on merit and how many deserving candidates were left out?

These millions of people are beneficiaries of a highly corrupt and sophisticated patronage system, and they are occupying critical positions of our public institutions. They together not only form constituency of corrupt political lords but are also their willing supporters. In case an anti-corruption movement surfaces in the country, they are readily available to oppose it. They are also organised, remain alert, have lots of money to silence opponents and have the ability to crush those who can't be bought. Hence, they are highly likely to oppose any anti-corruption movement.

Two, religious parties which should have made adal-o-insaf pivot of their politics, willingly became part and parcel of the corrupt structure. One could disagree with the founder of the Jamaat-e-Islami, Sayyid Abul Ala Maududi, on many counts but no one can blame him for taking side for the sake of power or money. It could be said about the father of Maulana Fazalur Rehman, Mufti Mahmud, and also about Shah Ahmad Noorani, but not about their successors and sons. Since their departure from the 'land of the pure' their parties sold their values and ideologies for the sake of money or power or both.

A former chief of the ISI, the late Hamid Gul, once said that politicians were corrupt and he had formed the Islami Jamhoori Ittehad (IJI). The JI was also part of the IJI and had allegedly received the money from the ISI too. The IJI component parties not only received money from the ISI but also got administrative support. This was of course a corrupt practice — against the law, ethics and democratic values. The JUI and the JUP don't need any comments. Keeping corrupt status quo intact therefore is imperative for their position.

Third, corporate sector — the mother of all corruption, not only lacks social responsibility but also is responsible for spreading greed. And where political office overlaps economic interests corruption heightens. Pakistan's civilian and military elites could easily compete on this count. As reported by The Express Tribune per day cost of corruption in 2014 was $133 million and half of this is tax evasion. Globally 'bribery has become a $1 trillion industry'. Daniel Kaufmann, a WB official, commented that very powerful conglomerates could purchase essentially the legislation, the rules of the laws, regulations, and policies of the state. This is also true about our country.

It is worth stating here that the top leadership of the All India Muslim League and the All India Congress consisted of lawyers and intellectuals. Now in Pakistan all top leadership consists of both big business and feudal/tribal chiefs. They together constitute nearly two-thirds of MPs. Moreover, then the leaders didn't have their sons and daughters or son-in-laws in party leadership or in assemblies. Now they do. Just check how many leaders of Chamber of Commerce and Industries are also members of our assemblies. This extreme form of conflict of interest is the mother of most evils including corruption and terrible governance.

Our renowned investigative journalist Umar Cheema calculated that half of our MPs pay any tax and the amount they pay doesn't cross two digits. This is indeed dreadful but the real problem is that tax authorities can't dare to act against their own patrons.

Fourth, the political lords have skillfully spread the culture of corruption, which ultimately helped build their social base. For instance, in the recently completed local elections the issuance of tickets to rich people on the peasant and worker seats and then s/electing them through indirect method have deepened the culture of corruption in every corner of Punjab. Like a deputy mayor of Islamabad, the mayor of Faisalabad first contested election on the workers' seat and then reached to the top. He is a super rich man of the city. This is a story of every city.

Consider its accumulative affect on our society and governance. They perceive every anti-corruption talk and campaign as a threat to their fragile 'prosperity' and know how to sabotage reforms and even gain from them.

Equally, those who want to end corruption must have the intellect, the social base, a coalition and the courage to challenge the corrupt. The Icelanders, the Koreans and the Romanians successfully overthrew their leaders because they have these qualities. We don't. However, a large majority of Pakistanis I met since Panama Leaks exposed the corruption of the ruling family wants the judiciary to act on their behalf. I am sure if our judiciary punishes the powerful corrupt rulers, the people would be out on the streets.

The Quaid's 11th August speech is famous about guaranteeing equal status to minorities but we always forget the following lines of that speech. "One of the biggest curses from which India is suffering — is bribery and corruption. That really is a poison. We must put that down with an iron hand." We the citizens are keenly looking towards the judiciary to fulfill the Quaid's wish.

A qualitative shift has already taken place in Jinnah's Pakistan. In the past all anti-corruption attempts became controversial as each time it targeted only the opposition. Now it is against the incumbent ruling family. Therefore, it is radically different. At least our civil society and social movements should realise this positive development and articulate their anti-corruption position in order to neutralise widespread acceptance of corruption.

Published in The Express Tribune, February 22nd, 2017.

Like Opinion & Editorial on Facebook, follow @ETOpEd on Twitter to receive all updates on all our daily pieces.
COMMENTS
Comments are moderated and generally will be posted if they are on-topic and not abusive.
For more information, please see our Comments FAQ