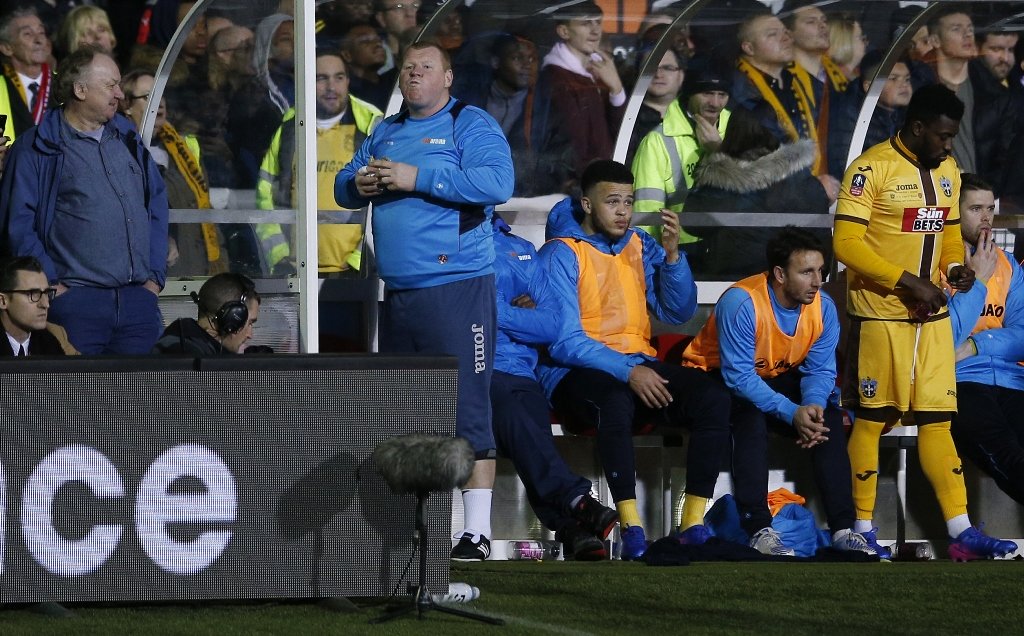 ---
Football goalkeepers are supposed to be agile, athletic and sinewy to thwart away attempts to breach his goal. What they're not supposed to be is 23-stone heavy and carrying a rotund belly the size of the globe itself.

They're also not supposed to munch on an entire pie in the dugout during an FA Cup tie against the mighty Arsenal. But this is exactly what Sutton United's reserve goalkeeper Wayne Shaw did on Monday night with his team trailing 2-0 and on their way out of the tournament.

Shaw, who in the buildup to the match, became a worldwide phenomenon due to his extraordinary size, lived up to the expectations by devouring a pie in front of the cameras with the match winding down.


Wenger impressed with 'organised' Sutton after FA Cup win



It may have been a PR stunt by the man nicknamed 'the roly poly keeper' as several bookmakers were offering 8-1 odds on him getting caught in his favourite pie-eating act during the match.

The sight of Shaw going to work on the pie drew chuckles world over and even the commentators couldn't help take notice. But his club manager Paul Doswell failed to see the funny bit.

"I think Wayne has become this global superstar on the back of being 23 stone," said Sutton boss Doswell per The Daily Mirror. "He's made that a chance to make some more media coverage off the back of it. The reality is I don't know, but it wouldn't surprise me. I don't think it shows us in the best light."


Walcott ends Sutton's FA Cup dream


Shaw, in addition to receiving rebuke from Doswell, may also have to face additional music from the Football Association, if he is found in breach of their betting rules.

In hindsight, the stunt does seem too big a risk to take, but we guess all is fair in affairs of love...and pie.