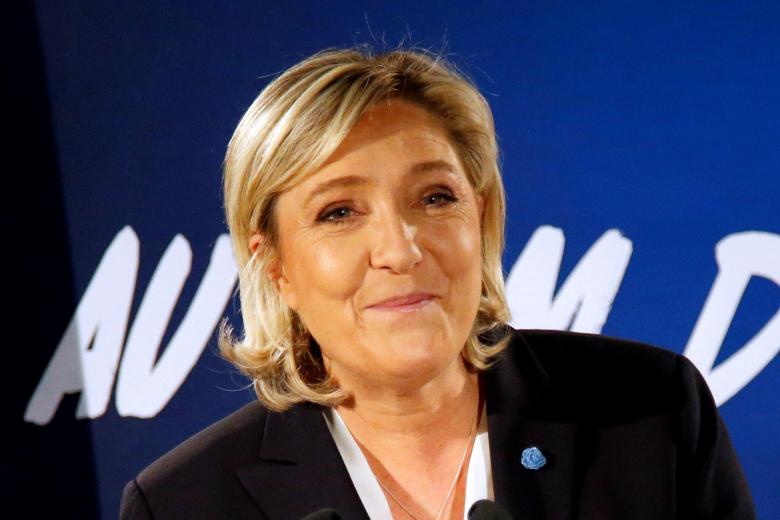 ---
PARIS: French authorities are probing an alleged fake jobs scam by the far-right National Front (NF) and have raided the group's headquarters outside Paris on Monday.

The raid happens to be to second in a year by investigators.

They are trying to ascertain whether FN used European Parliament funds to pay for 20 assistants presented as parliamentary aides, however, they continued to work for the party elsewhere.

"For the second time, a raid took place at the same offices, over the same allegations, which confirms that the first raid amounted to nothing," the party said in a statement after the raid.

Furthermore, the group accused investigators acting for the Paris prosecutor's office of a 'media operation' designed to disrupt the presidential campaign of FN leader Marine Le Pen.

Le Pen follows Trump's lead on social media bombardment

Interestingly, the media has labelled Le Pen as the French Donald Trump for her far-right stance on issues.

Le Pen, who has led the anti-EU party since 2011, is a member of the European Parliament which accuses her of defrauding it off nearly 340,000 euros.

She is riding high in polls ahead of the two-stage presidential election on April 23 and May 7.

She has denied the claims, describing the investigation as a vendetta against her.

Last week, a leaked report by the European anti-fraud office elucidated that the parliament paid out 41,554 euros towards a contract for Le Pen's bodyguard Thierry Legier who was falsely presented as a parliamentary assistant.

France's Le Pen says would seek Trump-style repatriation of car plants

Nevertheless, the allegations against Le Pen have been drowned out by a fake jobs scandal engulfing her conservative rival Francois Fillon.

Fillon's campaign has been adrift since it emerged that his wife netted at least 680,000 euros for a suspected fake job as a parliamentary assistant over a period spanning 15 years.

However, he has denied the allegations levelled against him.

The polls show Le Pen winning the first round of the election, but failing to garner the more than 50 per cent of votes needed for victory in the second round of voting.