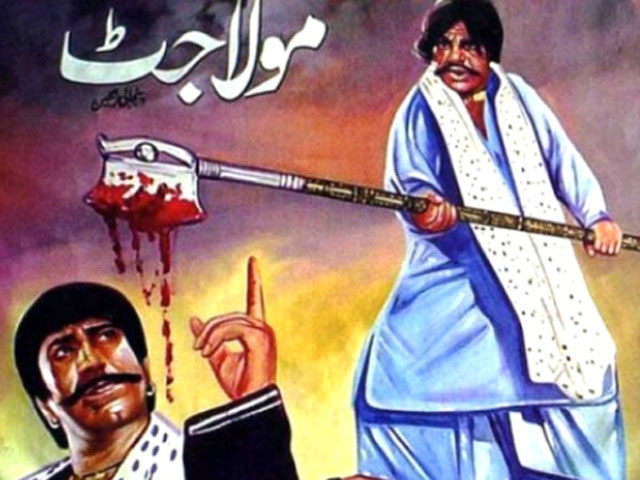 ---
LAHORE: One cannot deny that the Pakistani film industry has been making headway, slow as it may be. Unfortunately, the same cannot be said of our regional films, which are and have been struggling for quite some time now.

Once known for their significant contribution to the box-office, Punjabi films are now nowhere to be seen. So far, 2017 has seen the release of two Urdu projects Thora Jee Lay and Balu Mahi, as well as a Pashto film by the name of Suddagar. But not a single Punjabi film has even been announced so far, let alone released.

The situation has naturally caused a stir amongst those involved in Lahore's film business, who cannot help but wonder if there is any business left in the first place. "If you ask me, it's the lack of different content that has lead to this. The producers and directors in Lahore are still stuck in the past, with old actors and scripts. Why would anyone watch them," lyricist Altaf Bajwa told The Express Tribune.

Kalashnikovs replace gandasas in 'Maula Jatt' sequel

"The film-makers in Karachi are doing much better by introducing new concepts and faces. That's why their films are thriving and ours are dead." he added.

According to writer Pervaiz Kaleem, it is the "Kalashnikov and ghandasa culture" that triggered the downfall of Punjabi films. "We did not change our stories for 20 years! No wonder film-goers are rejecting us," he said. "There was a time when Lahore was producing super hits like Maula Jutt, Bashira, Ladoo, Heer Ranjha and Phairy but we focused on fighting and drama only when people want entertainment."

It is a fact that Lahore was, at one point in time, churning out over a 100 films every year. And what's more, most of those films would do well. Fast forward to recent times and the figures tell a different story, with only 10 Punjabi films made in 2014, five in 2015 and none now.

"Film-makers should understand that there is still ample demand for Punjabi films but they must be good Punjabi films," explained Iqbal Kashmiri. "Pakistani films have turned over a new leaf now and cinemas a thriving. It's time Punjabi films rode the wave of change and took advantage. I believe that if we invest in Punjabi films now, we will surely reap profits soon."

Bilal Lashari's next project: A multi-million dollar remake of Maula Jatt

Even scriptwriter Suraj Baba agrees. "If our producers are not willing to put in the extra effort and change themselves, then they are welcome to continue suffering," he stated. "There is still good viewership for Punjabi films. Even in India, where Hindi films are so big. Indian Punjabi films see good business because they have quality. We must adapt to the new demands and give the people what they want."

Perhaps one can seek solace in the fact that prominent young film-makers like Bilal Lashari are trying to help out by making new version of Maula Jutt. How successful he is in his attempt remains yet to be seen.

Have something to add in the story? Share it in the comments below. 
COMMENTS (1)
Comments are moderated and generally will be posted if they are on-topic and not abusive.
For more information, please see our Comments FAQ