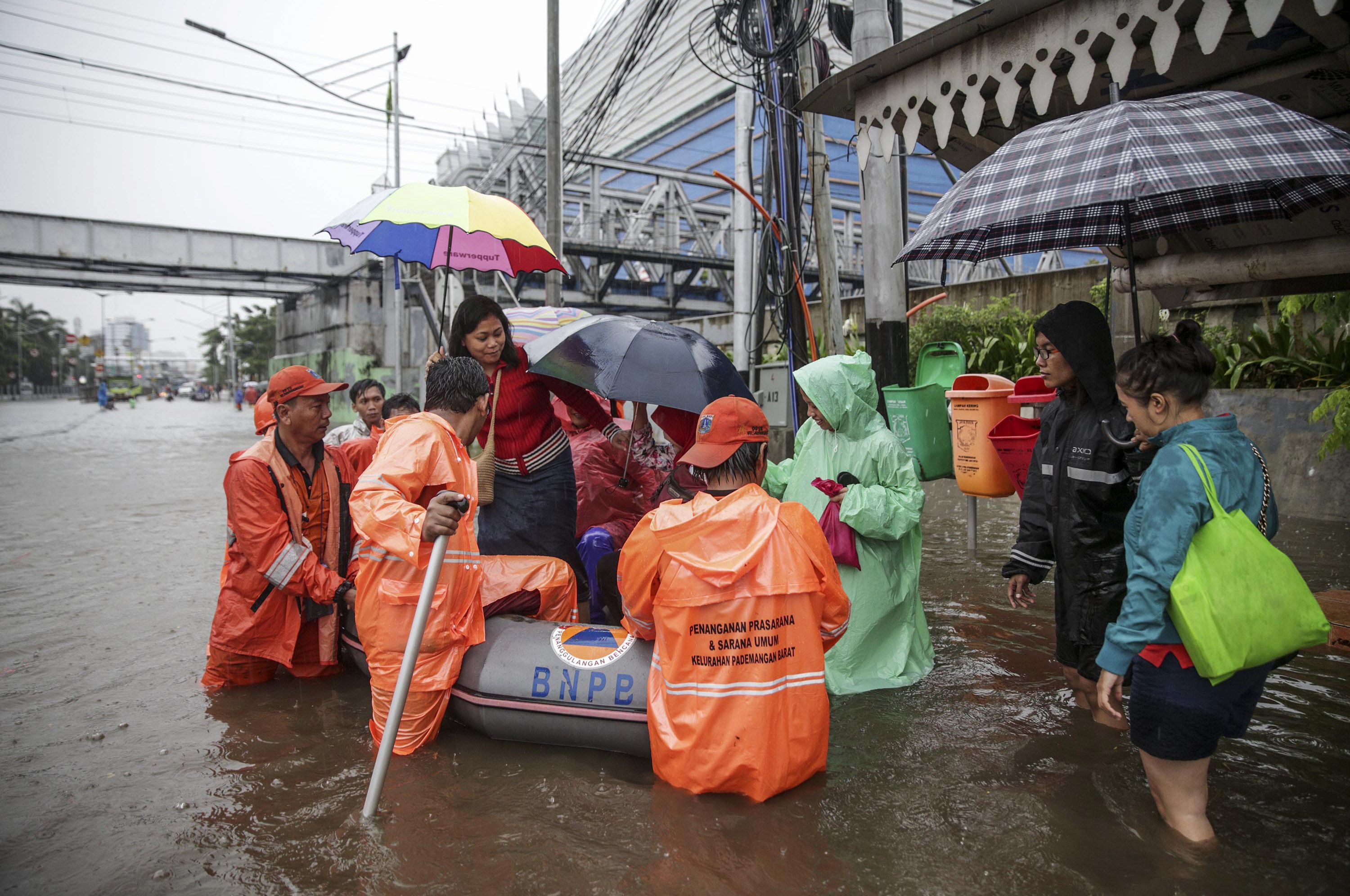 ---
JAKARTA, INDONESIA: Jakarta was hit by widespread flooding on Tuesday after hours of torrential rain, with thousands of homes inundated, cars stranded and people forced to wade through murky brown water.

Water up to five feet deep deluged parts of the Indonesian capital after a major thunderstorm overnight, with the disaster agency receiving more than 400 reports of flooding across the city.

People were forced from their houses in some places, although it was not immediately clear how many had been affected.

Officials said they were yet to receive any reports of injuries or deaths.

23 dead as Indonesia passenger boat catches fire

Images of the flooding showed major roads inundated in parts of the megacity of 10 million, people wading through deluged streets and cars in water up to their headlights.

The floods happened after Jakarta's drains were unable to cope with the torrents of water unleashed by the storm and rivers burst their banks, said disaster agency spokesman Sutopo Nugroho.

Jakarta is hit by flooding to some degree every year during tropical Indonesia's months-long rainy season, with the city's numerous riverside communities worst affected.

93 killed after quake hits Indonesia's Aceh

The city suffered one of its worst seasonal inundations in recent history in January 2013.

The flooding submerged a major downtown roundabout, forced 30,000 people from their homes and left 20 dead.