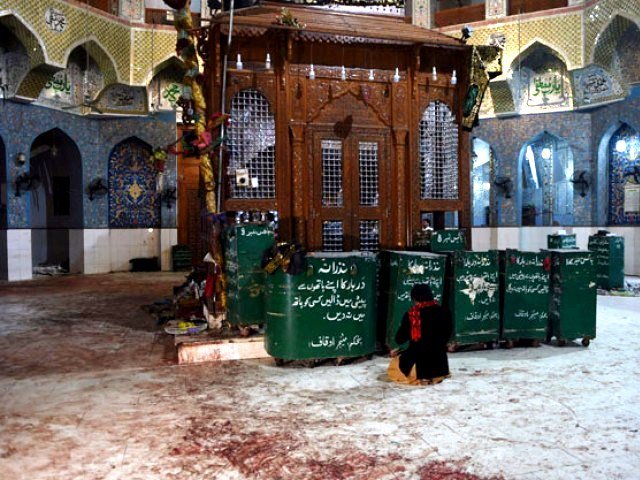 ---
HYDERABAD: The Hyderabad Range police have constituted a six-member joint investigation team (JIT) to assist the Counter-Terrorism Department (CTD) to investigate Sehwan blast, which claimed 88 lives.

Hyderabad DIG Khadim Hussain Rind notified the JIT, headed by Jamshoro SSP Tanveer Alam Odho, on Sunday. The members of the team include Dadu district SSP Shabbir Ahmed Sethar, Sehwan ASP Dr Muhammad Sami Malik, Thatta district ASP Farooq Amjad, CIA Matiari district's inspector Abdul Raheem Khoso and sub-inspector Naik Muhammad Khoso of Tando Allahyar police.

"The team is directed to make all out sincere efforts along with CTD ... to achieve positive results to unearth the real culprits involved in the said offence of terrorism," read the notification.

After confusion between the police and the CTD, the incident's FIR was lodged at Sehwan police station on the complaint of Sehwan SHO Rasul Bux Panhwar. Sehwan police registered the FIR in 'urgency' as the CTD police, which is a specialised department dealing with terrorism cases, was supposed to lodge the case, Panhwar told The Express Tribune.

Meanwhile, the formation of the JIT does not sit well with everyone. A CTD official, who requested anonymity, questioned its necessity. "[I] don't understand what the need for it is."

Rind said the team was formed to help the CTD. "The team is working on different aspects such as geo-fencing, determining handlers of the incident and analysing call data records, etc," he said in a text message reply.

However, he failed to clarify whether the JIT was formed after consulting the CTD officials and if its members can provide any expertise.

According to the FIR, four suspects were spotted by a staff of the Auqaf department. The FIR's complainant, Panhwar, stated that he and his police team also saw the four suspects, adding that they can identify them if they get to see the suspects. One of the suspects blew himself up while the other three escaped.

Published in The Express Tribune, February 21st, 2017.