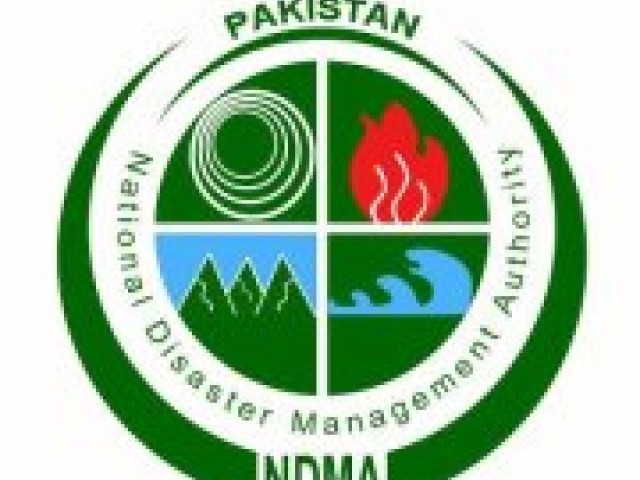 ---
ISLAMABAD: The National Disaster Management Authority (NDMA) is preparing to have a national disaster insurance network in a bid to protect vulnerable and low-income communities from risks and aftermaths of occurring natural disasters in the country.

According to an NDMA official, the framework would address the challenges of rehabilitating affected communities as a result of extreme weather adversities.

"The Government is committed to develop a more proactive approach to cope with these climate challenges, by putting effective ex-ante and ex-post disaster risk management measures in place", said the NDMA official.

35 more feared dead after landslide hits houses in Kohistan

The project is being executed by NDMA in collaboration with Climate and Development Knowledge Network (CDKN) and the Munich Climate Insurance Initiative (MCII).

In the first phase of the "Developing a Disaster Insurance Framework for Pakistan" project, MCII undertook a detailed review of the current hazard data and approaches being practised in Pakistan on the management of natural hazard risks and disasters, the official added.

It also reviewed existing national insurance funds worldwide and conducted an extensive stakeholder dialogue in the country that culminated in five possible fund design options.

The government is also endeavouring to set up a national fund that has adequate resources before disaster strikes, said the NDMA official.

Synchronised efforts: NDMA unveils plan to manage calamities

A total of 1410 households in Rawalpindi, Charsadda, Poonch, Ziarat and Tharparkar were surveyed to understand their awareness level about climate change and how they cope with floods and droughts.

The prime focus of the initial phase of the project, the official explained, was on understanding and assessing the risk profiles of the aforementioned areas.

It implied gathering, compiling, processing and analysing exposure data of affected communities and examining hazard patterns and their interrelationships, the official said.

The NDMA official maintained that in order to become more resilient, countries were required to implement practical measures that would improve their ability to recover from ongoing and future climatic disasters and risks.

In Pakistan, low-income communities are always more vulnerable to climate changes and disasters because the severity of the impacts they face is usually greater than their ability to respond and recover from it.