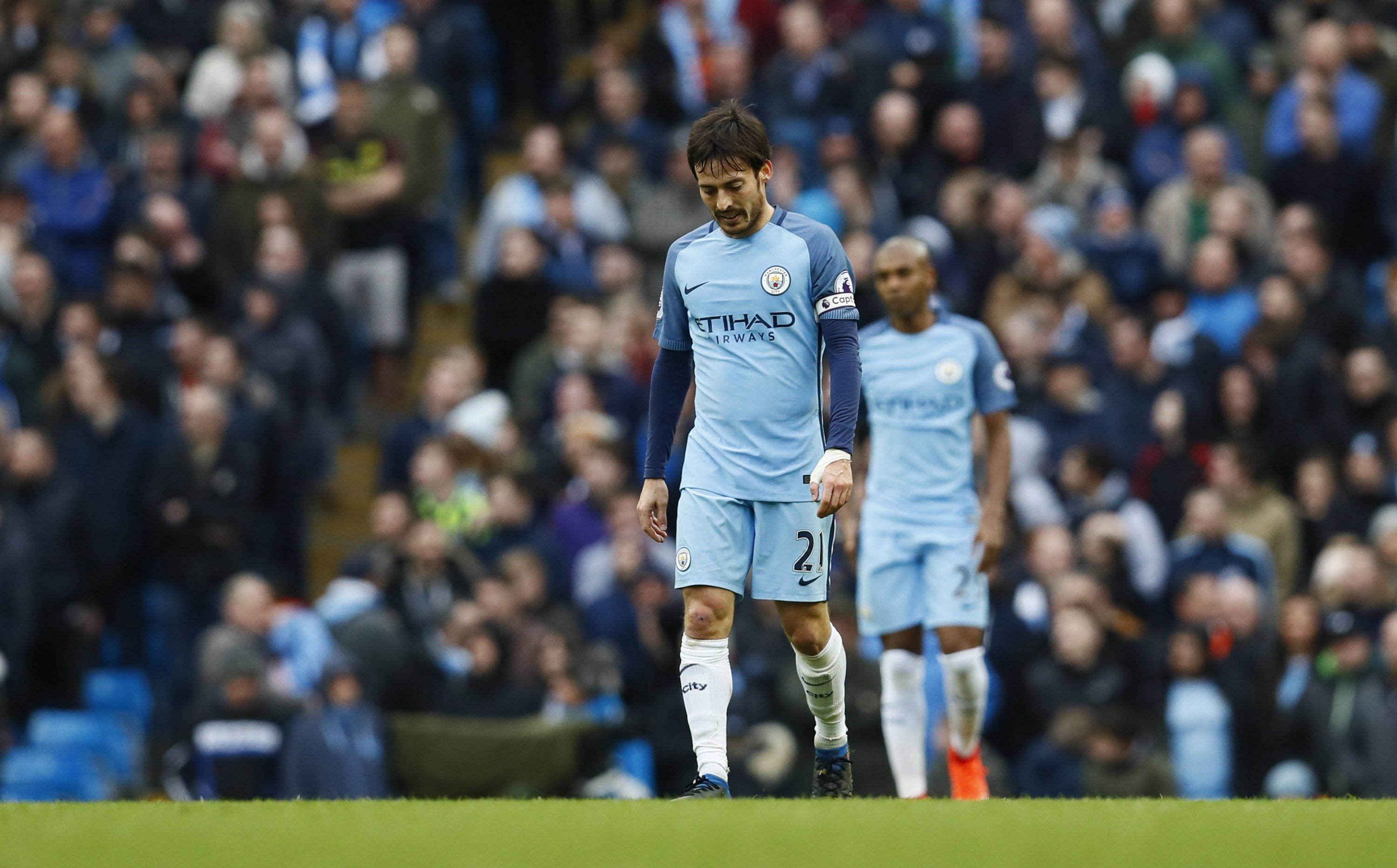 ---
LONDON: Manchester City and Monaco go into Tuesday's Champions League showdown each pinning their hopes on short, left-footed midfield creators from the Iberian peninsula who go by the name of Silva.

Monaco's Silva is Bernardo, a 22-year-old Portuguese winger whose knack for decisive goals has made him a central figure in their free-scoring surge to the Ligue 1 summit.

Nine years older but no less influential is City's Silva, elegant Spain international David, whose enduring brilliance has enabled him to remain a vital cog in Pep Guardiola's fast-evolving team.

"Amazing," was the word Guardiola employed when he was asked to describe Silva's performance in City's most recent Premier League game, a 2-0 win at Bournemouth.

English football has proved more resistant to Guardiola's methods than many expected, but Silva has helped to uphold the old Barcelona tenet that if the opponent cannot get the ball, they cannot hurt you.

Guardiola rules out Barcelona return

"The last 15, 20 minutes, with Kevin [De Bruyne], with Fernandinho, he monopolised the ball," added Guardiola. "We pass and pass and pass. It's the best way to avoid the opponent, when you have the ball. There's just one ball."

Like many of City's key players, Silva did not look himself during the final months of Manuel Pellegrini's tenure and finished last season with just two league goals, the lowest tally of his career.

After starting all four of Spain's games at Euro 2016, he returned to Manchester to find increased competition for midfield places following the arrivals of Ilkay Gundogan, Leroy Sane and Nolito.

Guardiola wasted no time making his mark at the Etihad Stadium, forcing goalkeeper Joe Hart to flee to Torino and freezing out Yaya Toure, although the Ivorian midfielder has since returned.

Sergio Aguero's future is also in doubt following the January arrival of Gabriel Jesus, while captain Vincent Kompany has barely featured due to injury.

Fernandinho return big boost for City, claims De Bruyne

But Silva remains part of the furniture and has adapted seamlessly to an unfamiliar role alongside De Bruyne in City's midfield engine room.

"It is true that I am playing some steps further back sometimes because I have to help in the build-up," said Silva earlier this season. "But Guardiola also gives me freedom to attack and be close to the rival goal and create chances, which is something that I really like. He gives me a lot of freedom and I am very happy playing in this role."

Despite his more withdrawn position, Silva remains a decisive presence and has scored or set up six goals in his last 12 appearances. But he has not had the same headline impact as his Monaco namesake, whose eight goals include vital strikes against Villarreal, Tottenham Hotspur and CSKA Moscow and a recent injury-time leveller at Paris Saint-Germain.

"He's a very important player, perhaps the key player in our team at the moment," said Brazilian teammate Fabinho. "He's full of confidence. I hope he'll keep scoring regularly. But even when he doesn't score or assist, he's important. He brings a lot and causes problems for defenders."

Guardiola revels in glimpse of City's future

A thigh injury meant Silva missed Portugal's triumph at Euro 2016, but he has been a pivotal player for Monaco from the moment he arrived on loan from Benfica in 2014. While he lines up on the right of midfield in Leonardo Jardim's 4-4-2 system, right-back Djibril Sidibe's raids give him the liberty to drift infield, in the same manner as Thomas Lemar on the opposite flank.

"He's progressed in terms of his positioning," said coach Jardim. "He's not a player who looks for contact, so he chooses the spaces between the opponents' lines. He's also more effective in the area. He's worked a lot on that."

With David Silva generally operating to the left of centre, he and Bernardo Silva are likely to come into regular contact in Tuesday's last 16 first-leg match.

Technique, rather than tackles, will be the order of the day.