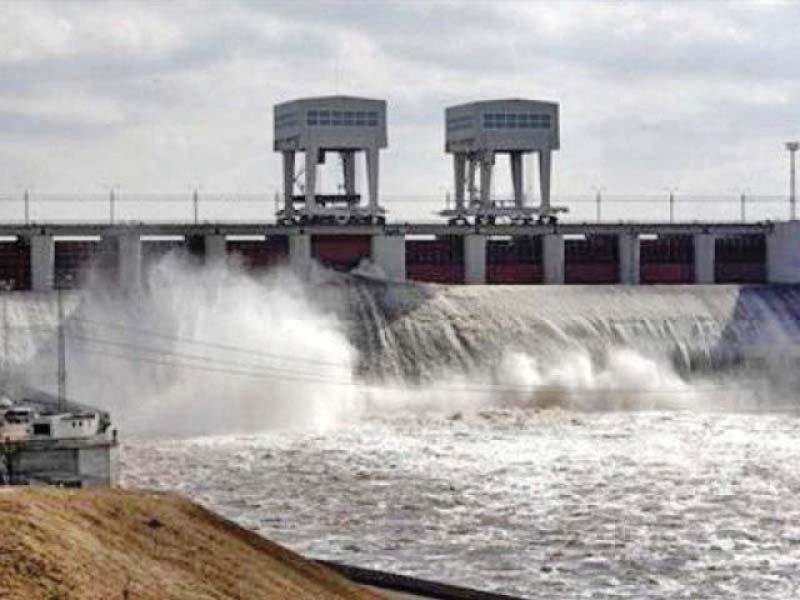 ---
ISLAMABAD: Pakistan is currently working on the Central Asia-South Asia (Casa) 1,000 electricity import project. Under this arrangement, Tajikistan and Kyrgyzstan will export 1,300 megawatts to Pakistan and Afghanistan.

This is a pilot project that will open the energy market of Pakistan to other countries like Russia, Turkmenistan and Kazakhstan.

Tajikistan, rich in hydroelectric power resources, has 4% of the world's and 53% of Central Asia's hydel energy resources. At present, the hydroelectric power potential of the country stands at 527 billion kilowatt-hours (kWh) annually, of which only 4-5% is used.

Tajikistan's energy sector has been recording sustainable growth for the last 15 years. Apart from big plants, 20 medium and 40 small hydroelectric power stations are running in remote mountainous areas, with capacity ranging from 5 kilowatts to 1,500 kilowatts.

Tajikistan recently announced that it would construct one of the biggest power plants called Rogun. Its construction will take time and when the dam is completed, it will become one of the main electricity suppliers not only in Tajikistan, but also to neighbouring Afghanistan and Pakistan.

Rogun will be the world's tallest dam of 335 metres with power production capacity of 3,600 megawatts and average annual production of 13.1 billion kWh.

In addition to the power projects, Tajikistan is working on sustainable development and integrated management of water.

The UN General Assembly adopted a resolution on December 21, 2016 entitled "International Decade for Action – Water for Sustainable Development 2018-28", sponsored by 177 member-states of the world body.

Tajikistan President Emomali Rahmon launched the initiative during the seventh World Water Forum in South Korea. This initiative focuses mainly on sustainable development and integrated management of water resources for achieving social, economic and environmental goals.

It further focuses on cooperation and partnership at all levels in order to achieve internationally agreed water-related goals and targets, including those contained in the 2030 Agenda for Sustainable Development.

This is how Tajikistan is moving ahead to use water for power generation in an attempt to bridge the energy deficit and achieve economic development. This water management will offer an opportunity to Tajikistan to build more dams to generate electricity.

Lessons to learn

There are lessons for other countries like Pakistan that has huge water resources, but adequate work has not been done to construct new dams. Pakistan has mainly banked on two major dams over the past decades, which are Tarbela and Mangla.

Though the country has vast water resources, successive governments have failed to attach importance to utilising them in an efficient manner. For the past few years, floods have caused devastation across the country, still no heed has been paid to calls for building big and small water reservoirs.

This vital resource is not only used for drinking, but is also consumed for cheap hydroelectric power production and irrigating crops of agriculture commodities, which make a key contribution to the overall economic growth.

At present, total water storage capacity of Pakistan stands at 14 million acre feet (MAF) whereas its annual requirement is 117 MAF.

Officials believe 12 to 15 MAF goes into the sea every year because of lack of storages. A loss of 1 MAF has an impact of $1 billion on the economy, this way Pakistan has been suffering a loss of $12 to $15 billion annually.

Of the two major dams, Tarbela was built in 1977 and its storage capacity has dropped to 6.4 MAF against earlier 9.4 MAF. However, Mangla Dam's capacity has been enhanced by 3 MAF to 7.4 MAF following a structure raising project.

Keeping this in mind, the government should embark on a fast-track campaign of building storages on the Indus River in order to provide water to those areas that count on supplies from the river.

It should build big reservoirs instead of focusing on small structures as it will lead to a marked reduction in oil imports for power production and electricity costs for consumers.

The electricity produced with the help of water costs only Rs1.5 per unit compared to average cost of Rs4.5 and Rs22 per unit for gas and diesel respectively.

Of late, the government has kicked off work on some hydel power projects like Diamer-Bhasha, Dasu and others. Their completion by the deadline will significantly transform energy landscape in the country with significant improvement in power production and water storage.

Pakistan and Tajikistan have close relations and they are already working on the Casa power supply project.  They have formed the Joint Commission on Energy Cooperation and Pakistan should ask Tajikistan to share its experiences in developing hydroelectric power resources that is need of the time.

Otherwise, thermal power plants will make the situation worse in the future when energy prices will go up. Moreover, Pakistan needs dams to save its agriculture sector, which has recorded negative growth recently.

the writer is a staff correspondent

Published in The Express Tribune, February 20th, 2017.

Like Business on Facebook, follow @TribuneBiz on Twitter to stay informed and join in the conversation.