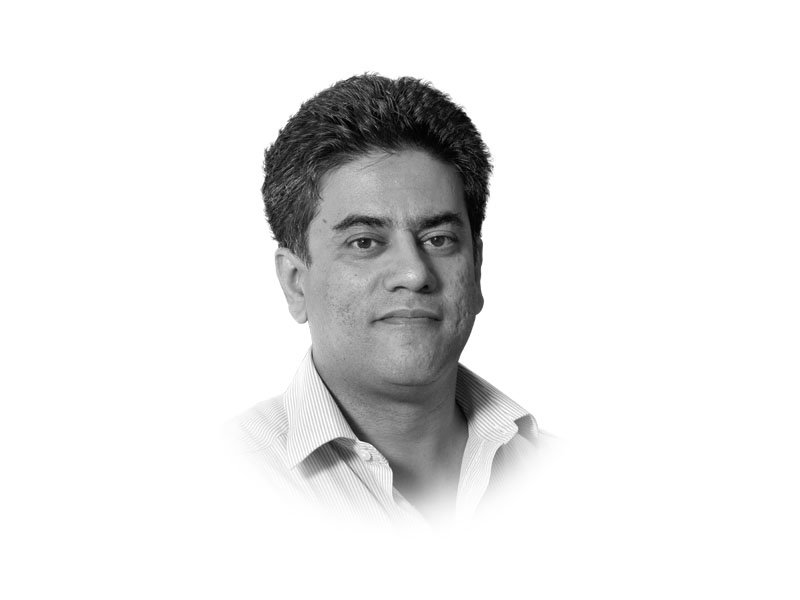 ---
The attack on the shrine of Lal Shahbaz Qalandar in Sehwan by terrorists was not just a challenge to the state of Pakistan - it was also an attack on those who believe in Pirs and Mazars, which seems to have no place in the new Pakistan that some extremists want our country to turn into.

The manner in which our country is being polarised is scary - but then again this is exactly what was predicted. Given the culture of hatred, we will disintegrate into fiefdoms if left to ourselves.

The choice of Sindh as a target was also interesting. Despite the high casualty that we witnessed, what is clear is that the government of chief minister Murad Ali Shah was the least moved. It was sad to see the former chief minister Qaim Ali Shah visiting the shrine after the attack.

If there was joke it was on the person accusing Qaim Ali Shah and his party of incompetence and corruption. For more than a decade, the Pakistan Peoples Party has successively been responsible for the criminal assault of the province. And yet the people of the province continue to vote for the same corrupt and inept leaders. If there was a case against democracy the world over, it would be at the home of one of the world's oldest civilisations - Sindh.

The manner in which the shrine blast has been dealt with by the Sindh government is disgraceful. Not only is there no hospital in near distance, despite the gathering of thousands of people at this shrine, there is no medical camp or proper security system in place.

Everything is ad-hoc. But it does not end there. After the blast, no arrangements were made to ferry victims to hospitals in Karachi or Hyderabad. Dire cases were carried on private cars and motorcycles by their near and dear ones.

It is believed that many who died were because of the lack of immediate medical care. This is especially true of children and older persons. Had they been given timely medical help, they would have lived. But that was not to be.

No arrangements were made in the first twenty-four hours to ferry doctors or medical help from Jamshoro either. Instead, it was possibly left to the powers of Lal Shahbaz to save those who stood at the brink of death.

The alleged discovery of body parts and hair of some victims of the Lal Shahbaz Qalandar shrine attack in a garbage dump sparked an outcry.  The authorities allegedly removed the body parts and dumped them in nearby garbage areas.

Qaim Ali Shah, when confronted, had little to say apart from trying to elicit responses from officials on both sides. He was surrounded by corrupt and inept officials, many of who had been appointed by the Peoples Party government after paying bribes not only to the party coffers but also to the party leadership. Shah claimed that the body parts that were seen were of burnt pigeons.

Sindh has become a shame.  When one leaves Karachi, the writ of the Sindh government comes to an end. Even in Karachi, it is restricted to corrupt ministers who seem to be busy making money for themselves and their party leaders.

Karachi is in a shambles. Dirty roads, broken streets, poor traffic management and terrible living conditions because over the past ten years the Peoples Party has done everything to sell whatever it can: from routes, to postings, to building permits and government contracts.

If one  leaves Karachi, things get even worse. The roads or infrastructure that was in place has disintegrated. There is little sense of security. It seems that the tribal rule has resumed. It is only the landlords, most of them Members of Parliament, who have any importance.

There has been no change with the change of leadership. Sindh Chief Minister Murad Ali Shah expressed outrage over the alleged discovery. "My heart is saddened," Shah said while warning the district and municipal administration of Jamshoro that "they will be in trouble [if responsible]." Nothing came of that. Within days, the chief minister was back in Karachi conducting business as usual. No one was sacked. No one was suspended.  Have we returned to the dark ages?

Published in The Express Tribune, February 20th, 2017.

Like Opinion & Editorial on Facebook, follow @ETOpEd on Twitter to receive all updates on all our daily pieces.