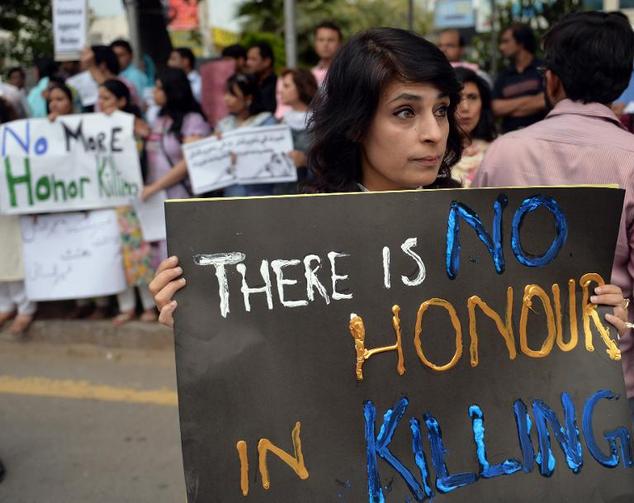 ---
ABBOTABAD: An 18-year-old woman was shot dead by her brother for marrying a man of her choice in a remote village in Balakot Tehsil, the police said on Sunday.

Police officials quoted SZ* as saying that his son AS* was in love with FB*, who was also a distant relative, and they had agreed to approach her family with a marriage proposal.

But when AS approached FB's family with the proposal, it was turned down. Then, around five months back, the couple eloped and married without the consent of either family.

After this, FB's family demanded her return or badl-e-sulah - another girl and some money. A jirga approved of the latter in a deal which SZ's daughter NB* was forced to marry FB's brother SA*, along with a payoff of Rs400,000.

Honour killings on the rise in Swat

SZ told the police that after Ahsan left for work in Karachi, on Friday night SA came to the house with four unidentified men and stabbed FB four times before opening fire. She died on the spot.

Road blockages created by the snow meant that SZ was unable to inform the police of the incident till Saturday afternoon.

The police then took the body to King Abdullah hospital in Mansehra for an autopsy.

A murder case has been registered against SA and his accomplices under Section 302/34. No arrests have been made so far.

Honour killings: PPP lawmakers submit calling attention notice

The complainant also said that he is worried about the safety of his daughter because she may be killed for his defiance of tribal law – refusing to murder his own son for eloping.

In the last year, out of total 166 cases of violence against women, three cases of vani, 14 honour killings, and 17 rapes were reported across Hazara Division.

*Names withheld to protect identities.
COMMENTS
Comments are moderated and generally will be posted if they are on-topic and not abusive.
For more information, please see our Comments FAQ