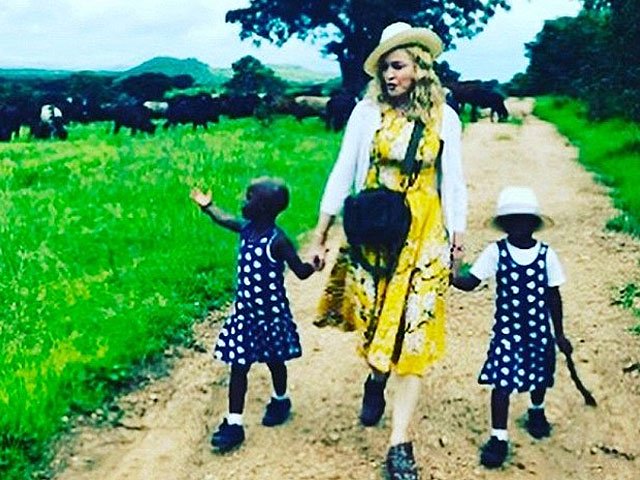 ---
Madonna recently adopted adorable twin girls from Malawi, however, everything did not go as smoothly as the Ghosttown singer might have wished for.

According to the latest buzz, the biological father of the girls has claimed that he was misled during the proceedings and was not informed that the adoption is permanent, reports Daily Mail. 

Mr Mwale said: "I was told from the start that Esther and Stella were going to a rich woman's home abroad, that she would give them a good education, then return them to me, to live with me and help all of my family," reported Daily Mail. He added, "Now you are telling me the adoption is permanent. That cannot be true – I don't want it to be true. I am their father and I will always be their father." He expressed utter shock.

The first time Madonna exhibited interest in the girls was when Mr Mwale visited Madonna's orphanage, Home of Hope.

Madonna moved to tears over Kenya child rape

Discussing it, he said, "No, that is not what I was told. I accepted they would go abroad but I was told they would also be coming back. They would always be my children, and I would always be their daddy."

He said: "The orphanage boss told me it would be a wonderful chance for my little girls, and for their brother and sisters at home. I was told to agree with everything in court. I did not believe I would never see my girls again." he continued.

"I was standing with my brother-in-law who signed the consent forms with me, and we just continued to believe that I would always be the twins' father and they would be coming home to me." he added.

The father of the twins said that he was forced into listening to the terrible lies by the court-appointed guardian who accused him of marrying another woman after the death of his wife, Patricia.

The judgment says: "After the death of his wife, the infants' father left the village to marry another woman without making any arrangement for their maintenance."

Madonna loses custody war for son with ex-hubby Ritchie

But Mr Mwale defended himself, stating, "It was me who took the girls to the orphanage after Patricia died. We had been happily married for many years. We had a good family life. But when she gave birth to the twins, she lost a lot of blood and died. The twins survived. I wanted the hospital to help but they said the orphanage was the best place. Everyone in the village knows I just wanted the best for them."

While talking about how he felt about his girls not being with him, he said, "They were going to have a new life for a while, and it was a mixture of feelings for all of us. I thought it was the start of something new but temporary."

"I thought they would have a great education, which I could never afford, and that we would one day be together again. Deep down I still hope for a future with them. The orphanage boss told me not to discuss this, but now I am worried." he concluded.

Have something to add in the story? Share it in the comments below. 
COMMENTS
Comments are moderated and generally will be posted if they are on-topic and not abusive.
For more information, please see our Comments FAQ