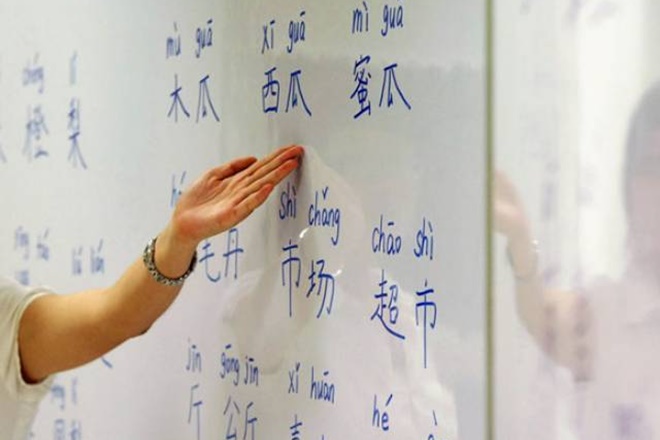 ---
PESHAWAR: The Khyber-Pakhtunkhwa government has started offering free of charge Chinese-language courses for the youth in five technical institutions to enable them to secure a job in the China-Pakistan Economic Corridor (CPEC) project.

The provincial government took the initiative after talks between Chief Minister Pervaiz Khattak and a Chinese delegation, said Technical Education and Vocational Training Authority Khyber Pakhtunkhwa (TEVTA-KP) Chairman and CM's Special Assistant Arshad Ali Umarzai while talking to The Express Tribune.

Trades and skills: TEVTA to offer extended Chinese language course

The basic aim of the move, he said, is to provide job opportunities in CPEC to youth. Initially, two Chinese-language classes have been started in a number of institutions, with one skilled teacher hired in each.

The classes are being offered at Government Polytechnic Institute Peshawar, Government College of Technology Peshawar, Government College of Technology Charsadda, Government College of Technology Nowshera and Fazaia Degree College Peshawar.

Umarzai said that China needs hundreds of people for labour and other different jobs as part of CPEC. Chinese officials have assured the K-P CM people from the province will be hired towards this end, he added.

CPEC benefits: Chinese language course starts at KIU

Talking to The Express Tribune Government College of Technology Peshawar Vice-Principal Fazlur Rehman said that Chinese's-language courses spanning from three and six months have been ongoing for the last two weeks, adding that 200 students have enrolled for them.

Published in The Express Tribune, February 19th, 2017.