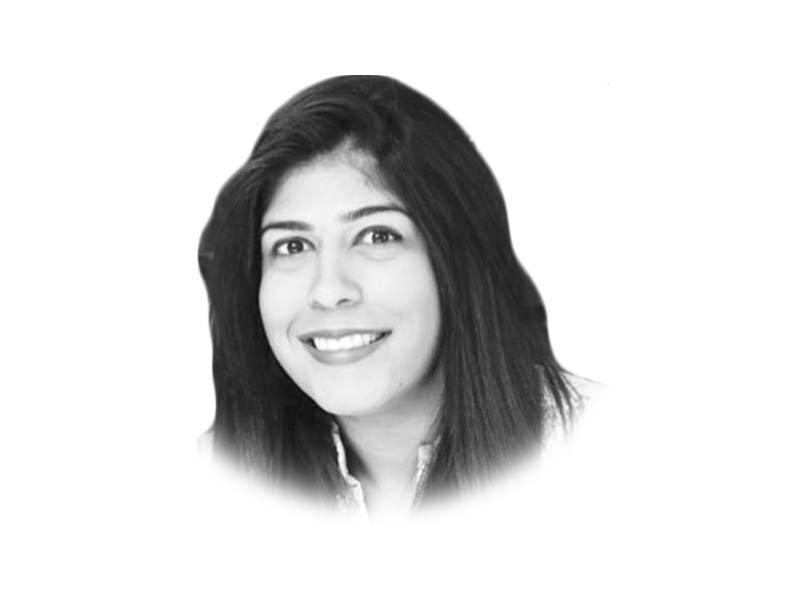 ---
I wore my favourite beige jumper when I left home on Thursday morning. This jumper has been in my wardrobe since ages and I look back fondly on the time when I bought it while I was a still a student. Wearing it reminds me of my university days and so I pull it out of my wardrobe every now and then, particularly on days when my heart craves to go back to school. It was a long stressful day at work and I came home to find out the devastating news of the Sehwan blast. It had been a tough week for the country. Lahore, Quetta, Peshawar and now Sehwan. I didn't quite know what to ask for Sehwan or Peshawar or Lahore or Quetta in my prayers anymore.

While I was articulating what to pray for, for these cities, I noticed a chai stain on my jumper. Being the careless person that I am, I had spilled drinks on it often. And every time it stained, I would wash and rub it to get rid of the stains. Today, I noticed the stain wasn't coming off. I realised some stains don't wash away; they stay, despite how much you try to rub them. Much like the way Pakistan has stained this week. Just when we were trying to recover from the Gulshan Iqbal Park bombing, a few suicide bombers attacked four cities in less than a week's time. The streets of our homeland had only begun to feel safe. Children had only begun to play in the parks again. And all it took to take away that peace and over a hundred lives across the nation was a week and a few heartless bombers.

The Sehwan blast was the tenth militant attack over the past five days in Pakistan. The IS has taken responsibility for the attack in Sehwan. The Tehreek-e-Taliban has claimed responsibility for the attack in Lahore and Peshawar earlier this week. Pakistan has been at war with the Taliban and other extremist groups for more than a decade. Yet, there are threats that haunt us every day. A solution needs to be defined. Talks with extremist groups and surgical strikes are easier said than done. Going after the Taliban or the IS is not the final step; it is just the first step towards making Pakistan's streets safe. Another step is to identify all extremist groups and focus on eradicating their deeply rooted roots from our homeland. The final step is evaluating and healing our own selves.

This dark hour is a reminder of the long way we have to go; to secure our streets and to build infrastructure for medical facilities. There were no adequate medical facilities to treat the injured in Sehwan. The nearest hospital was an hour and a half away and so many lives were lost just because they couldn't receive the treatment well in time. The mere thought that lack of local infrastructure was the cause of many lives lost can't be blamed on the ISIS or the Taliban. It is time for the local governments to reflect on this tragedy and learn for times to come.

General Qamar Javed Bajwa has said that each drop of the nation's blood shall be avenged immediately but my heart fails to comprehend how. How can you avenge the blood of a man who had several dependants and no support? How can you avenge the blood of a mother who was praying at the shrine for her children's future? How can you avenge the blood of a son who was the only support of a mother on the deathbed? Avenge is a term used for the act of inflicting harm in return for an injury but how will inflicting harm to certain cruel and heartless people bring peace to a woman who lost her husband in an attack? Avenge is not the solution. We need a stronger solution.

If the depths of human misery measure darkness, Pakistan is in its darkest hour. And no words can describe this dark hour because sometimes words fail and so does politics. This week has been a harsh reminder of the fact that Pakistan will remain stained forever since some stains don't wash away.

Published in The Express Tribune, February 19th, 2017.

Like Opinion & Editorial on Facebook, follow @ETOpEd on Twitter to receive all updates on all our daily pieces.