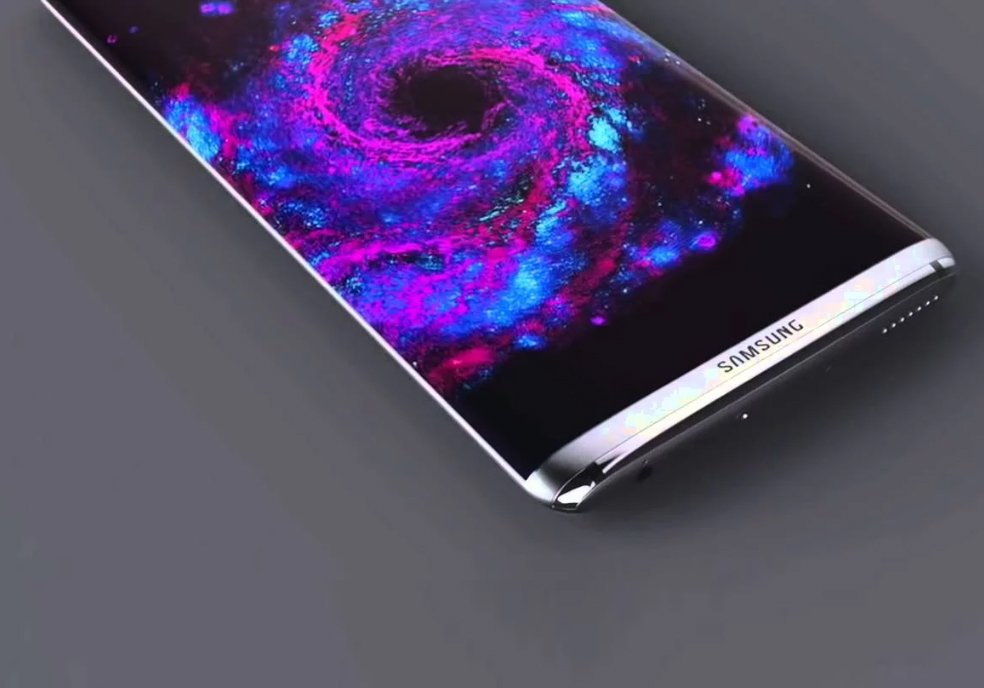 ---
It seems Samsung has learned its lessons from the Samsung Note 7 fiasco and is now taking extra precautionary measures to make sure that the batteries of its next flagship smartphone don't explode.

Keeping the 2016 crisis in mind, Samsung is looking at different battery manufacturers for the supply of batteries for its upcoming flagship device Galaxy S8.

The South Korean smartphone manufacturer is adding Japanese tech giant Sony to the current lineup of manufacturers providing batteries for this year's flagship phone.

Did Samsung just leak the new Galaxy S8?

According to a report, Sony will be the third company to provide the lithium-ion batteries for Galaxy S8. Citing sources familiar to the development, The Wall Street Journal (WSJ) claimed that the order Sony received is reportedly proportionally smaller than those placed with the other two suppliers, Samsung SDI Co and Amperex.

Despite the fact that Sony itself is one of the major players in the smartphone market, it provides high-quality components to several companies that make phones. Sony even provided some of the camera Apple used for its iPhone camera.

Much is at stake for the South Korean manufacturer after it suffered a whopping $5 billion loss following its global recall of the Note 7 last year. The Galaxy S8 is expected to boast the latest in smartphone technology and feature major design innovations.

Here are 7 worth waiting 'features' of Samsung Galaxy S8

The yet-to-be-released device has been in the news of late. Fortunately, this has given us an idea of what to expect from the phone. Here is a recap of all the Galaxy S8 rumours that have surfaced to date.

Edge-to-edge bezel-less display

Samsung's latest flagship is expected to feature a full screen bezel-less display and no physical home button. The rumour hints at a revolutionary design allowing for a greater viewing area while maintaining overall size. The physical home button could be replaced with a virtual one. We are not too sure about how the finger print reader will be incorporated in such a design though.

AI Assistant

Apple and Google are the only smartphone manufacturers that offer products which feature smart assistants. This is expected to be a thing of the past with the introduction of the S8. Samsung made an official announcement on the inclusion of an AI Assistant in the upcoming smartphone after its acquisition of Viv Labs Inc, a firm run by a Siri voice assistant programme co-creator.

4K display

Samsung has been a leader when it comes to smartphone displays. The manufacturer already offers a dual curved display with Quad HD resolution. However, rumours has it that the tech giant may switch to a higher 4K display with the S8. While the higher resolution will certainly make for a better user experience, it would also consume greater power. This points towards a larger battery as well.

Here are 7 worth waiting 'features' of Samsung Galaxy S8

Additionally, the S8 is rumoured to feature two screen sizes with curved displays. Therefore, we could see Samsung replacing the Edge badge with a PRO version possibly.

Major hardware upgrades

Samsung's flagship devices arguably feature the best in hardware and it would be safe to expect the S8 to pack Qualcomm's most advance Snapdragon 835 processor. Another rumour suggests the new phone will feature two rear cameras like iPhone 7 Plus.
COMMENTS
Comments are moderated and generally will be posted if they are on-topic and not abusive.
For more information, please see our Comments FAQ