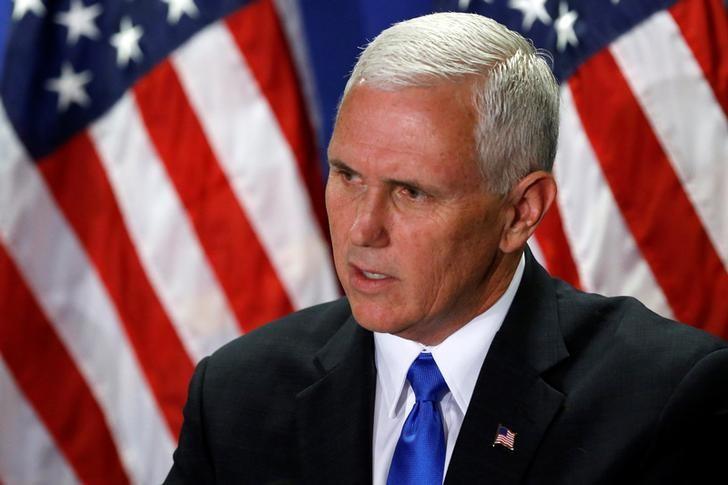 ---
MUNICH: Vice President Mike Pence sought on Saturday to assure Europe that the United States will back NATO even as it looks for new ways to cooperate with Russia, but was greeted by muted applause by European allies unnerved by President Donald Trump.

In Pence's first major foreign policy address for the new Trump administration, the vice president told European leaders and ministers that he spoke for Trump when he promised an "unwavering" commitment to the NATO military alliance.

Response To Trump: Merkel warns against protectionism 

Trump's contradictory remarks on the value of the North Atlantic Treaty Organisation, scepticism of the 2015 deal to curb Iran's nuclear ambitions and an apparent disregard for the future of the European Union have left Europe fearful for the seven-decade-old US guardianship of the West.

Pence, citing a trip to Cold War-era West Berlin in his youth, said the new US government would uphold the post-World War Two order.

"This is President Trump's promise: we will stand with Europe today and every day, because we are bound together by the same noble ideals – freedom, democracy, justice and the rule of law," Pence told the Munich Security Conference.

While the audience listened intently, Pence received little applause beyond the warm reception he received when he declared his support for NATO.

Trump to develop missile defence system against Iran, North Korea

European officials told Reuters in Munich there was still doubt about the direction of the Trump administration, particularly after US Senator John McCain told the conference on Friday the president's team was "in disarray."

Pence warned allies they must pay their fair share to support NATO, noting many lack "a clear or credible path" to do so. He employed a tougher tone than Trump's defence secretary Jim Mattis, who delivered a similar but more nuanced message to NATO allies in Brussels this week, diplomats said.

Pence also said Russia must honour the Minsk peace accords and deescalate violence in eastern Ukraine.

"Know this: the United States will continue to hold Russia accountable, even as we search for new common ground, which as you know, President Trump believes can be found," Pence said.