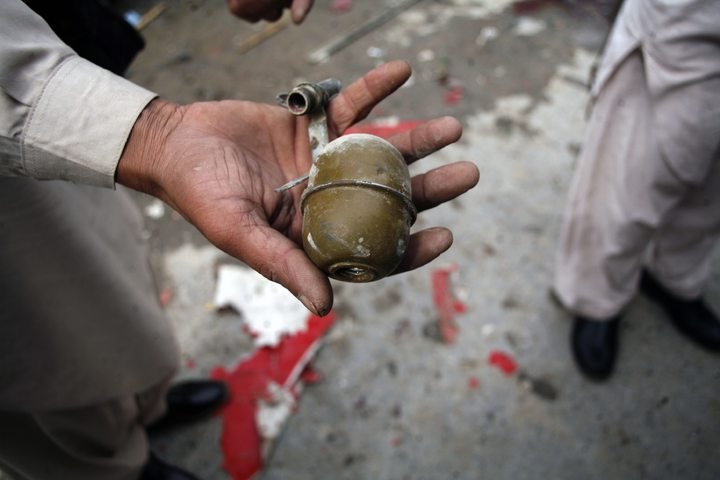 ---
BUNER: Unidentified men hurled a hand grenade at the house of a Union Council Nazim in Buner on Saturday, as a result of which, the roof of the house collapsed, partially destroying the compound.

The attack occurred early Saturday morning in the neighbourhood of Totalai.

"A hand grenade was thrown by unidentified men in the house of Totalai Union Council Nazim, the attack led to a roof collapse which fell on two people sleeping inside the house," police officials said.

A rescue operation to dig out the two people trapped under the debris is underway, they added.

Grenade explosion kills two children in Buner

On February 12th, in a previous grenade explosion in Buner, at least two children were killed and another was critically wounded.

The children of a shepherd family were playing in a mountainous village when they found a hand grenade and accidentally set it off, explained DC Buner Zariful Maani.

The two brothers aged nine and 10 had died, while their seven-year-old female cousin was badly injured.

After a week of deadly attacks in the country, Pakistan's civil and military leadership has renewed its pledge to flush terrorism out of the country entirely.
COMMENTS
Comments are moderated and generally will be posted if they are on-topic and not abusive.
For more information, please see our Comments FAQ