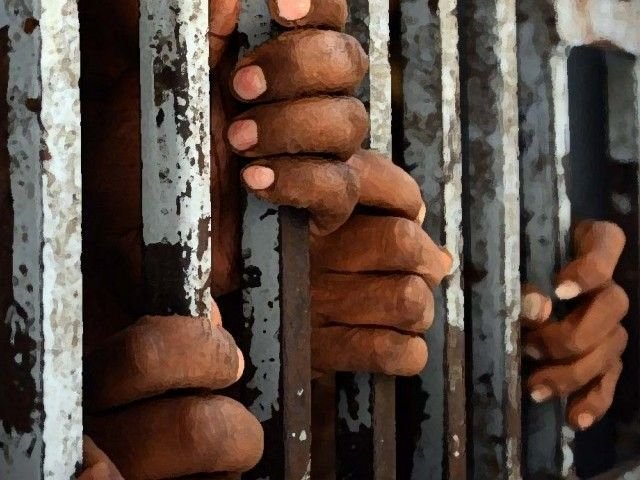 ---
ISLAMABAD: Around 10 per cent of Pakistan's death row convicts are feared to be juvenile offenders, who have been sentenced to death in a clear violation of the Juvenile Justice System Ordinance, 2000 (JJSO) and the international obligations.

This has been claimed in a report titled 'Death Row's Children: Pakistan's Unlawful Executions of Juvenile Offenders', has been compiled by human rights law firm Justice Project Pakistan (JPP). The report was launched in Islamabad on Friday.

The study highlights the complete violation of JJSO's section 12 which prohibits "the sentencing of juvenile offenders to death, or labour during their imprisonment".

"In Pakistan despite prohibiting the sentencing and imposition of the death penalty against juvenile offenders, hundreds of suspected juvenile offenders have been put to death so far.

"Many of the alleged juveniles sentenced to death prior to the notification continue to be denied an inquiry into their claim of juvenility by provincial home departments and the courts," the report says.

According to the report, at least 6 juvenile offenders have been executed since December 2014 – when the government lifted a six-year de facto moratorium on death penalty – despite credible evidence showing them to be underage at the time of the alleged crime.

The government has consistently maintained that no executions of juvenile offenders have taken place. However, juvenile offenders continue to be executed due to lack of implementation of protective safeguards and protocols particularly whilst conducting age determination investigations.

Challenges impeding course of juvenile justice

The report has attributed dismal lack of birth registrations in the country as one of the major reasons behind poor juvenile justice in Pakistan.

Pakistan is among the countries which have the lowest rate of birth registrations. It is estimated that there are nearly 10 million children – below the age of five years – who are currently unregistered. This figure is growing by nearly 3 million every year.

"Pakistan's failure to fulfill the right to birth registration for its children means that the criminal justice system is marred by a high risk of wrongful arrests, detention and executions of child offenders," says the report. It says juvenile suspects fail to produce any authentic documentation to prove their exact date of birth.

Resultantly, it becomes impossible for the police to determine the exact age of the juvenile and therefore they treat him just like adult prisoners. They are kept along with prisoners who are double or triple their age until a plea of juvenility is raised at the trial stage, it says.

Furthermore juveniles, who lack proper documentation, find it almost impossible to challenge the arbitrary assessments. "An absence of comprehensive guidance on how and when to determine age of an accused person has marred a significant number of trials of juvenile offenders with confusion."

When contacted, an official of the Ministry of Human Rights – while requesting anonymity – said, "It is just one example of violation of child rights law in Pakistan. However, there are several other such laws which are being violated everyday due to which children are becoming victim of cruelty and brutality."

Flawed system

During the launch event for the report on Friday, parliamentarians said that it highlighted an important issue which needs to be addressed immediately.

Pakistan Tehreek-e-Insaf (PTI) MNA Asad Umar said that below a certain age, someone cannot be held accountable for their decisions and actions.

Noting how "deeply flawed Pakistan's criminal justice is", he said that the death penalty needs to be exercised with "extreme caution".

Senator Farhatullah Babar, who is also a member of the human rights' committee of the upper house, said there was a need to implement birth determining protocols to protect juvenile offenders.

He urged that the country should move from a security state to a welfare state.

Sarah Belal, the executive director of JPP said that the juvenile justice system did not do children any good if it appeared to be rigged against the very people it sought to protect.

Published in The Express Tribune, February 18th, 2017.