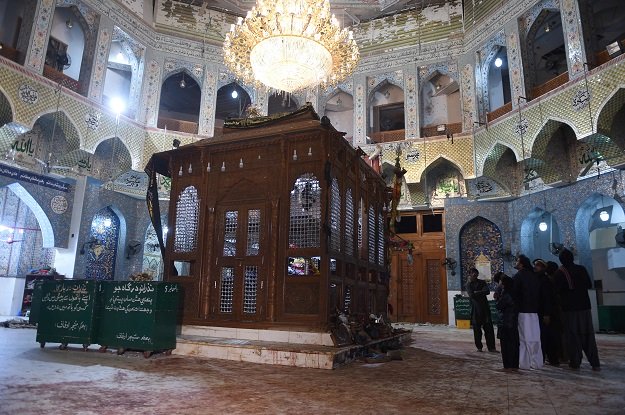 ---
Sometime between 1797 and 1799 the Spanish painter and printmaker Francisco Goya created an etching titled 'The Sleep of Reason Produces Monsters.' It is Goya's view of Spanish society at the time, with symbols of folly — owls — and bats representing ignorance, a society demented, corrupt and open to ridicule. Were Goya to be alive today then Pakistan could have served for his predictive template as well as Spain, because reason has indeed been sleeping, there has been folly on an almost unimaginable scale, there is corruption of both word and deed and when ridicule rears its head in the form of criticism then the state bites back, suppressing those that would lampoon or satirise it.

The sleep of reason has produced monsters that have unleashed upon our country the most dreadful of plagues, that of terror. The unrelenting and pervasive fear that now envelopes the nation which has been battered from its slumbers as day after day bombs blew the national eyelids open. From Lahore on Monday to Sehwan on Thursday the monsters ran rampant, and today there is no reason to believe or imagine that they are back in whatever box we had collectively and individually willed them to be.

Most of the dead will have been buried by the time these words are written and there will be a legacy of blighted lives as the limbless, sightless and mentally scarred try to piece together an existence post-bomb. There are hundreds of them. There will be hundreds more maimed and there will be hundreds more dead because of the sleep of reason. It became the comfort zone, a harbour for comforting delusions that kept the monsters at bay. But no more.

It is reported that the numbers of dead in the Sehwan attack rose on Friday 17th February to 88, quite possibly with more to follow as victims die of their injuries. Outrage comes in from all sides. The Prime Minister is to make a visit to Sehwan, his entourage and their 'protocol' hindering the work of hard-pressed security and medical staff. Members of that entourage have in the recent past claimed that the war on terror was mostly won, the foe vanquished. The Chief of Army Staff (COAS) has said that there are to be 'no exceptions' when it comes to the response to these horrors. There is acknowledgement as noted in these columns that there is a nest of vipers in south Punjab, yet the reports of operations that netted 25 dead on Friday 17th noted not a single operation in the area.

Not only has the wider population been lulled into a false sense of security, basking in the false dawn, but that stupefied state is in no small part the creation of those that at least nominally were tasked to protect the weak and the innocent. The 101 deaths and countless injuries of the last week happened because of the complacency that surrounds the implementation of the National Action Plan (NAP) and the lack of seriousness associated with some of its more difficult aspects.

Large-scale sweeps have been unable to stop the bombers, many of whom were decanted over the border into Afghanistan. Was it assumed that they would take up pastoral activities once ejected? Peaceful shepherds perhaps? Did it not occur to anybody anywhere in the seats of power with the levers of action under their hands that they might be back — and carrying bombs with them? Did it not occur to any of those propagating the myth of having 'broken the terrorists back' that there was not a shred of empirical evidence to support that perception; and that the national quietude was merely the calm before the storm? Why were we so deceived — and equally why were we so complaisant, and in that complaisance party to our own bloody harrowing?

The Sleep of Reason must end. Anything less and the monsters will rule.

Published in The Express Tribune, February 18th, 2017.

Like Opinion & Editorial on Facebook, follow @ETOpEd on Twitter to receive all updates on all our daily pieces.