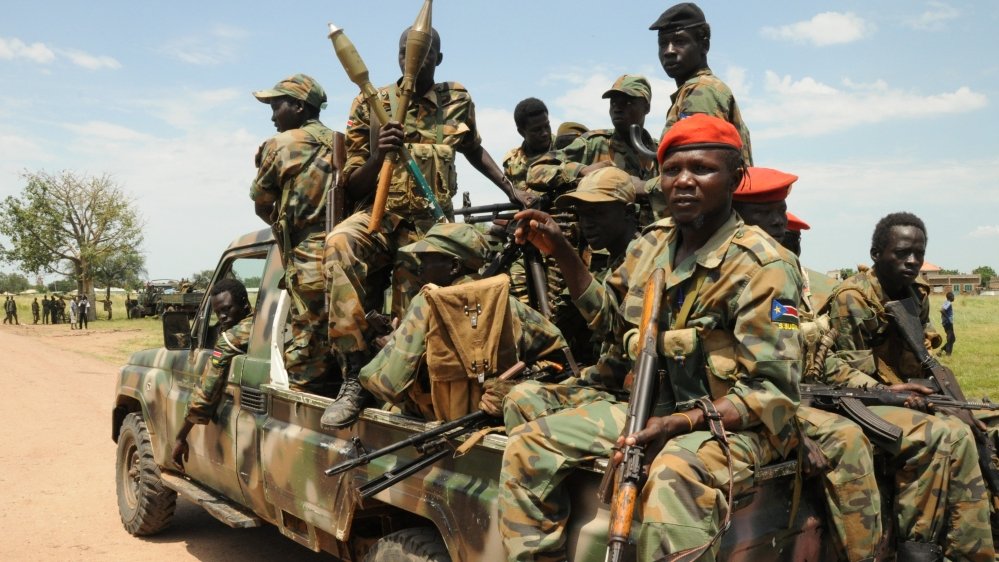 ---
NAIROBI/JUBA: A South Sudanese minister has defected to the rebels, according to a letter, becoming the second high-level resignation this week in the war-ravaged nation.

Lieutenant General Gabriel Duop Nam, the minister of Labour, sent a one-page letter saying he would join the rebellion of former vice president Riek Machar.

"I reaffirm my full allegiance and commitment to the...wise leadership of H.E. Dr Riek Machar," he wrote.

Fierce gunfights 115 soldiers dead in South Sudan clashes

Two rebel spokesmen confirmed the authenticity of the letter to Reuters. The government spokesman declined to comment.

Oil-rich South Sudan, the world's youngest nation, was plunged into civil war in 2013 after President Salva Kiir, an ethnic Dinka, fired Machar, his deputy and an ethnic Nuer.

The fighting that followed has increasingly followed ethnic lines, and in December the United Nations warned that it was setting the stage for genocide. More than three million of the country's 11 million citizens have been forced to flee their homes.

Lieutenant General Thomas Cirillo Swaka, the well-respected deputy head of logistics, resigned from the military six days ago but did not say he was joining the rebels.

He cited massive human rights abuses by the military and rampant ethnic favouritism, charging that Kiir was filling key posts in the security forces with Dinka from his home area.

Many human rights groups have reported on that the military has looted, raped and killed civilians.

Days after Swaka resigned, the government released a statement saying he had been implicated in a corruption investigation and had fled to avoid justice.