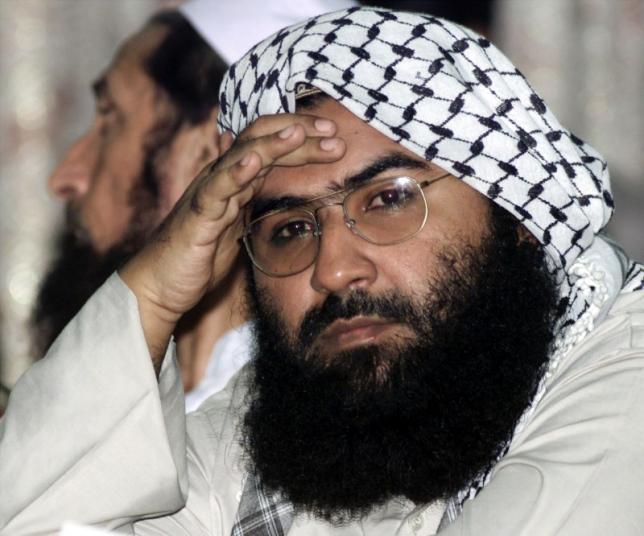 ---
Beijing cannot support sanctions against Jaish-e-Mohammad chief Masood Azhar because New Delhi is not providing any "solid evidence", China said on Friday ahead of next week's strategic dialogue between the two countries.

Chinese Foreign Ministry Spokesperson Geng Shuang said the country's stance to block India's move to ban Azhar under United Nations Security Council Resolution 1267 is based on impartiality and the "merits of the case", according to a report by Press Trust of India.

India protests Chinese move to block UN ban on JeM chief

"China upholds the principles of objectivity, impartiality and professionalism and takes part in relevant discussions. Whether last year's application by India (against Azhar) or this year's by relevant country, our position is consistent," Geng said. "Our criteria is only one item - we need solid evidence. If there is solid evidence, the application can be moved. If there is no solid evidence, there is hardly a consensus."

"On Resolution 1267, the latest development is that the relevant countries have filed another application with the committee. The relevant members of the committee are in consultation and the relevant parties have failed to reach consensus so far," Geng added.

He emphasised that China's position on the matter does not proceed from the relations between the two countries. "We have said many times that this is a multilateral issue. We stick to two-step approach, namely that NSG members need to arrive at a set of principles for the entry of NSG by non-NPT state parties, and then move forward discussions of specific cases," he said.

China opposes US move to blacklist JEM chief

Hoping for a betting understanding of the issue from India's side, Geng said that the nations have wide converging interests since both are two large developing countries. "Differences are only natural. Through all kinds of conversation and exchanges, including the strategic dialogue, two sides can step up communication to narrow differences and reach a new consensus on achieving cooperation," he added.

This article originally appeared on the Hindustan Times.