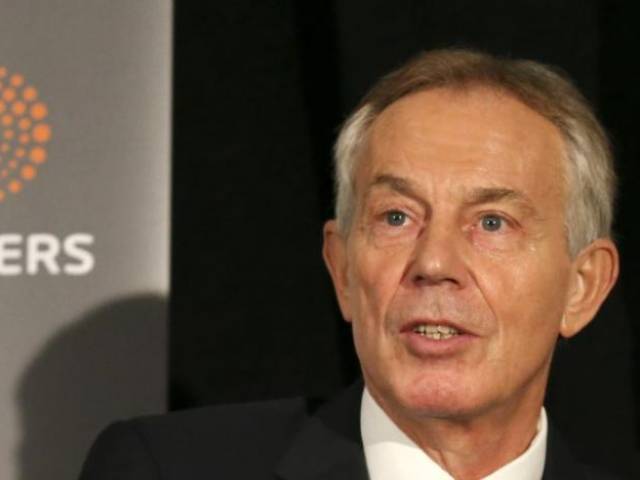 ---
LONDON: Former British Prime Minister Tony Blair will outline his "mission" to persuade people to "rise up" and change their minds on Brexit on Friday, arguing that the vote to leave the European Union poses a threat to the future of the country.

Current Prime Minister Theresa May has vowed to trigger Article 50 and start the process of leaving the EU next month, and has outlined her vision of a clean break from the bloc, including leaving the single market.

She has also warned politicians against disrupting the process.

However in his first major political intervention since the vote last June, Blair will issue a rallying cry on Friday to opponents of Brexit, saying there was little clarity over what the vote meant when the referendum took place, and that the government was set on "Brexit At Any Cost".

British MPs approve first stage of Brexit bill

"The people voted without knowledge of the true terms of Brexit. As these terms become clear, it is their right to change their mind," he will say to pro-European group Open Britain.

"Our mission is to persuade them to do so."

Blair, who served as prime minister from 1997 to 2007, said that among the risks of Brexit, the issue of the break-up of the UK was now "back on the table".

He will say that while Scots voted to reject independence in 2014, the circumstances for nationalists were now "much more credible."

Scotland voted by 55-45 percent to remain part of the UK in September 2014, but the pro-European Scottish National Party has argued that the Brexit decision reopens the independence question, as most Scots voted to stay in the EU.
COMMENTS (1)
Comments are moderated and generally will be posted if they are on-topic and not abusive.
For more information, please see our Comments FAQ