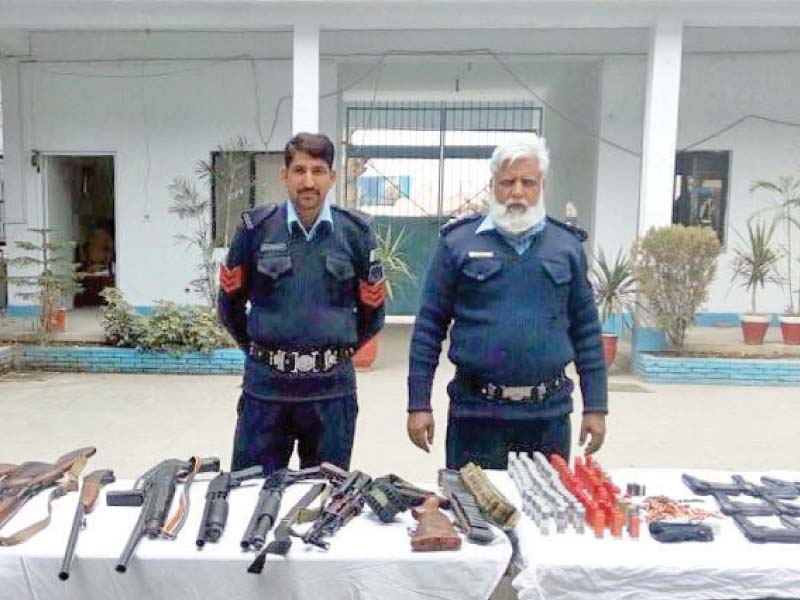 ---
RAWALPINDI/ ISLAMABAD: Robbers had a field day on Thursday with at least five incidents of robberies reported within hours in the garrison city.

According to police reports, a gang of four robbers had stormed into the house of Iftikhar Ahmed in Ratta Amral. They held his wife hostage at gunpoint while proceeding to rob around 23.33 grammes of gold ornaments.

Bashir Khan, a resident of Charsadda, reported that he was deprived of Rs285,000 in an armed robbery on Station Road.

In another incident, two gun-toting robbers barged into an electronics showroom in Madina Colony. They shot the owner in the leg for not giving them enough cash.

In Bank Colony, robbers stabbed and left a young man critically injured for resisting them.

Khizar Hayyat lodged a complaint with Airport police stating that his aunt was going to the local market when two men riding on a motorcycle snatched her purse containing gold, cash, ATM and CNIC cards and mobile phone.

Sihala roundup

Police, along with Rangers and other security agencies conducted search operations in various areas of Sihala on Thursday and arrested 18 suspects. Guns were also from them.

According to police, law enforcers checked around 300 houses in various areas within the remits of Sihala police station including Niazian, Humak, GT Road, Bharia Town Oil Depot and Police College.

SP Tanveer Mustafa supervised the house-to-house search in which 18 suspects were detained and nine pistols, a 44 bore rifle and seven 12 bore shotguns were recovered.

DSP (Rural Circle) Ashraf Shah, SHO Sihala Abdul Ghafoor and a large contingent of police and Rangers took part in the combing exercise.

Capital police has been carrying out house searches over the past few months. SSP Islamabad Sajid Kiani has said that the purpose of this search operation is to ensure high vigilance in the city and every effort will be made to ensure protection to the lives and property of citizens.

Published in The Express Tribune, February 17th, 2017.