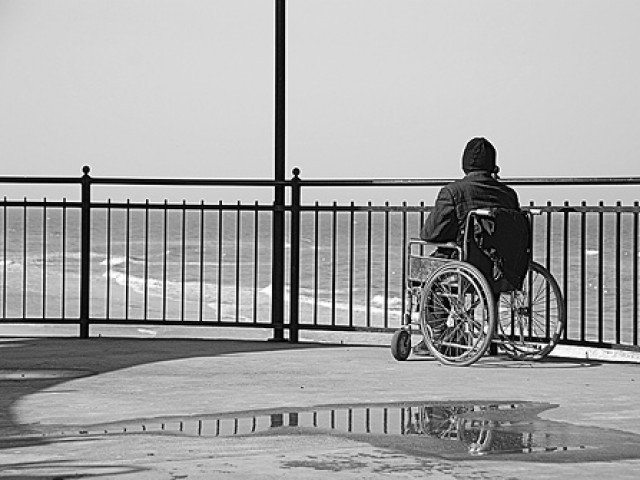 ---
ISLAMABAD: Fearing that they will be excluded and ignored, as has been the case in the past, specially abled people on Thursday demanded that they should be 'included' in the upcoming census.

In this regard they want that the census forms include questions pertaining to their disabilities.

Transgender community to be counted in national census for first time

The main census form, developed by the government does not carry a column for disability, making it impossible to count the people with disabilities (PWDs) during the population count.

The country's sixth population and housing census is set to be carried out from March 15 after a delay of eight years. Following a suo moto notice, the Supreme Court had directed the government to carry out the exercise. The transgender community will also be counted for the first time following orders from the Lahore High Court.

In a press briefing arranged by Aging Disability Task Force (ADTF) on Thursday, representatives from some 40 local and international non-governmental organisations working for special persons demanded that the courts to pass an order in which they area also counted.

Abia Akram, the chief executive of National Forum of Women with Disabilities (NFWWD), said that the government had developed two separate forms— form II and form II-A.

Unlike form II, the form II-A included a column for people with disabilities. She expressed the fear that the second form would be administered through sampling methods after the main census.

The Federal Bureau of Statistics is using the old form printed in 2009 which does not have any questions about special persons. It would thus 'exclude' them from the main census and thus leave them unheard, she argued.

COAS approves troop deployment for census

In the last census too, the special people were not counted properly due to a lack of properly designed questionnaires and the stigma attached to special people, she maintained. Akram also offered that some organisations can help fund a small separate question paper for special people which can be attached to the main questionnaire.

"If the government does not know the number of people who need specific intervention, treatment, training and rehabilitation, the budgetary allocations can never meet the needs," said Ali Shabar from STEP.

Published in The Express Tribune, February 17th, 2017.