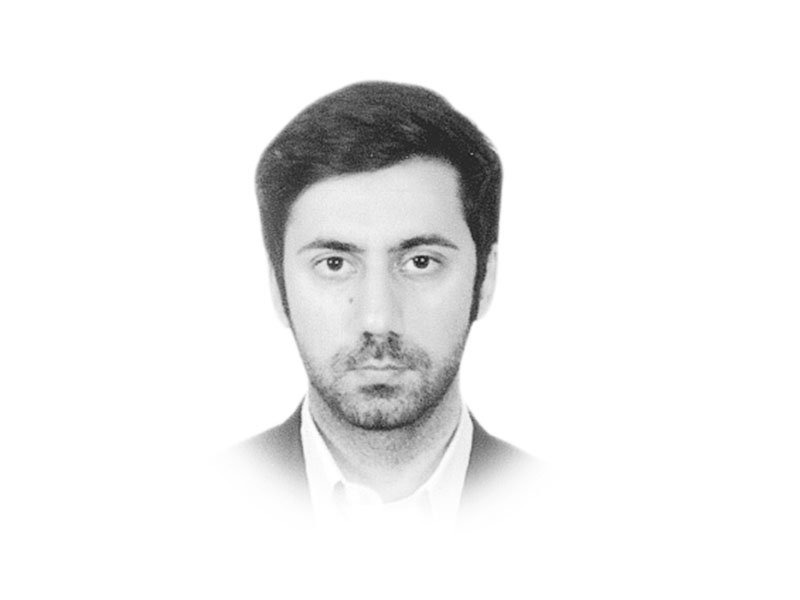 ---
We have seen cults around Bhuttos, Gandhis and Khans in our parts of the world. But a cult around former President Obama and his wife is a strangely disturbing occurrence in the United States. One would imagine that with a high literacy rate, and mature politics developing cults around political figures is only a developing world problem. In case of President Obama, however, the followers have been so perturbed by newly appointed President Trump that they have gone in a denial mode imagining and believing Obama as a saviour — something that was witnessed around Imran Khan in the PTI camp in Pakistan during the 2013 elections.

But here is an interesting thing about President Obama and politics in general: Optics means everything. President Obama lied to the American public, ended civil liberties as we know it, bombed the entire world but with a fantastic PR and social media page — and the liberal left including the media celebrated him.

With his mic-drops, President Obama ended up dropping more bombs than any US President in history in the Middle East and AfPak, with little backlash from the mainstream media. If anything, The New York Times on record shielded President Obama's highly controversial covert programmes on numerous occasions.

Similarly, if President Bush started the NSA surveillance programme, Obama took it to the next level mass surveillance of not just the foreigners but also the American citizens practically ending the civil liberties, as we know it. But as expected, with a liberal cover President Obama could pass any authoritarian and draconian policies, and it was fine.

And then there was the Raymond Davis case when President Obama came on live TV and pressed the Pakistan government to release the 'American Diplomat' — deliberately and consciously lying to the world. Yet, we are told that only President Trump has the audacity to lie to the American people. Is Trump then right that the media run by the liberals unfairly criticise him for the same things that President Obama did with full media support?

President Obama's obsession with Russia, brutalities in the Middle East, creating havoc in Afghanistan and Pakistan, would rate him as the worst President of the US in terms of foreign policy; yet, his charm and liberal leanings meant he could get away with everything — and he actually did.

Turn the page to President Trump, and with all the same policies, same results he is being characterised as the most evil and racist President of the United States. Having spent some time in the US during the elections, it is disappointing how the liberal left of the United States have come to represent status-quo politics, intolerance and elitism in the United States. All those who don't fall in line are either deplorable, racists or misogynist.

For many of us who think that racism started in the US with Donald Trump's Presidential campaign, need to look deeper into President Obama's eight years of Presidency that cultivated racial tensions, ignored the rural United States, and forced a very strong liberal ideology on a public that was clearly not ready for it. Eight years was a long time for President Obama to fix things, unfortunately, things under his Presidency on security and foreign policy got worse.

The biggest of the President Obama's entire blunder has been to become an arrogant part of the system, and play politics that included favouring Hillary Clinton over Bernie Sanders. In hopes to have the first female President of the United States, the liberal America detached from reality, corrupt to the bones, ended up making Donald Trump the President.

One would imagine some introspection, but surprisingly the very first post of Senator Clinton on social media was to hint at Russian Intervention during the elections. President Obama played even dirtier in his last few days by pushing the relevant agencies to produce evidence of Russian hacking in the elections, then making a complete fool of himself by expelling 35 Russian diplomats to make things tougher for President Trump on the Russia front.

For those that still see President Obama's tenure as the golden period for the US, one realises that he was nothing more than a great President over social media. His personality, charisma and charm were well scripted and acted. In reality he was selling wars and bad policies garbed with a good smiling face and a liberal ideology, and everyone around the world bought it — everyone except majority of the United States that voted against his candidate in 2018.

Published in The Express Tribune, February 17th, 2017.

Like Opinion & Editorial on Facebook, follow @ETOpEd on Twitter to receive all updates on all our daily pieces.
COMMENTS (8)
Comments are moderated and generally will be posted if they are on-topic and not abusive.
For more information, please see our Comments FAQ