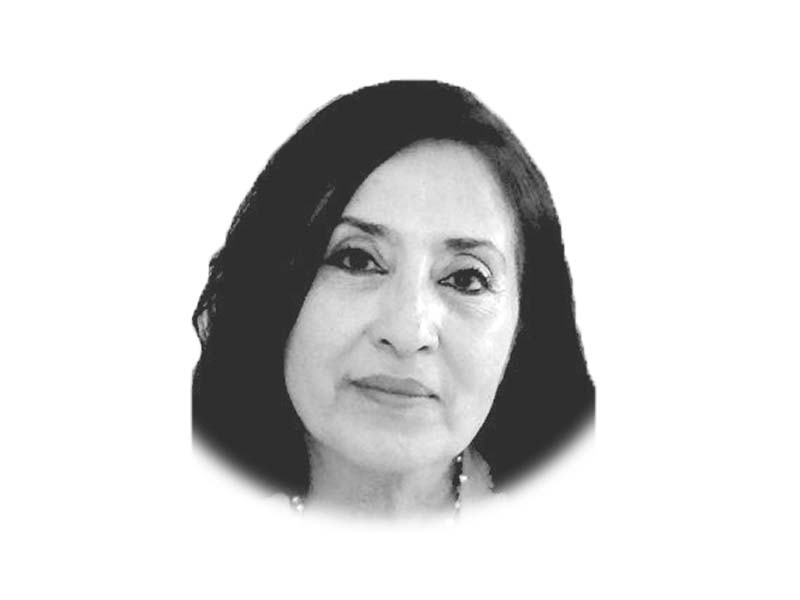 ---
Raymond Davis became a household name in Pakistan on January 27, 2011 when news broke out that he had shot dead two young Pakistani men in Lahore. We all remember that day well and the weeks that followed. Everybody was busy cooking facts; blatantly lying; spinning stories; whitewashing crucible proof; cowering behind shadowy phantoms of fear. TV channels were the worst. A bunch of armchair pinheads pronounced nightly judgments on Raymond Davis, an American hired-gun contracted by CIA as their spymaster with an ambiguous diplomatic status. He was an employee of the notorious Blackwater security firm, whose contractors roamed freely across Pakistan. Whipping mass hysteria, the media were like gropers in the dark, blindsided by 'Lahoregate'. On every lip was the question if then chief minister Punjab Shahbaz Sharif would buckle under American pressure to allow Davis to sneak out of the country to escape justice. Rana Sanaullah, Punjab's law minister's pugnacious face appeared on our TV screens each evening. The man made convoluted arguments for and against letting Davis off the hook, thereby confusing everyone. The cat (US) and mouse (Pakistan) game went on for weeks without an end. The sordid drama became a cliff-hanger for the weary onlookers who waited for the grand finale. Wary of a diplomatic fallout, a well-heeled party-goer of Islamabad pulled me aside one evening, sat me down in a quiet corner, and asked, "Tell me what will happen to Raymond Davis?" Obviously, the lady appeared consumed by the 24/7 suspense that had sucked us all into a black hole of death, international espionage, politics and diplomatic arm-twisting.

One evening out of the blue, we saw then Secretary of State John Kerry land in Lahore. He came to broker a deal with three major players, GHQ, Zardari and Shahbaz Sharif for Davis's release. He addressed a press conference at the airport. No details of Kerry-deal came to light. Wrote one blogger: "There are clear indications that there is much more to the Raymond Davis affair than the Pakistanis are letting on. This isn't about murder and diplomatic immunity. Something is very wrong with this picture, and Islamabad is tightlipped because it now has evidence that Davis was allegedly linked with terrorists and some of the terror activities that have been happening in Pakistan. They have already released the pictures of the equipment and the evidence that they have gathered. Of course, they are still holding on to the juiciest details."

Billionaire Erik Prince is the founder and owner of Blackwater. Jeremy Scahill, editor of the online news publication The Intercept and author of Blackwater: The Rise of the World's Most Powerful Mercenary Army profiles Erik Prince as a "Christian crusader tasked with eliminating Muslims and the Islamic faith from the globe," and that Prince's Blackwater company worked hand in hand with US military and intelligence contractors in Afghanistan and Pakistan, numbering over 80,000 operatives that "exceeded the total strength of the US troops and CIA personnel in that region, according to estimates, "making the level of privatisation of war unprecedented," says Scahill. At the same time Blackwater killers were also in Iraq where Erik Prince is said to have "encouraged and rewarded the destruction of Iraqi life."

Why must I mention Erik Prince and his contemptible Blackwater security firm now?

Hold your breath: Erik Prince is allegedly the new ex-officio foreign policy adviser to Trump today! Jeremy Scahill's latest piece Notorious Mercenary Erik Prince Is Advising Trump from the Shadows should have red flags going up. Lest we forget, he's the same man who wants to eliminate Muslims and the Islamic faith from the globe. Scahill spoke with PBS (Public Broadcasting Service) recently. He mentioned a man by the name of Joseph Schmitz, who too is President Trump's top foreign policy adviser. Schmitz worked for Erik Prince's Blackwater.

"And Joseph Schmitz is a—you know, is a radical Christian supremacist. He is a member of the Sovereign Order of the Knights of Malta and really is sort of a—you know, has a neo-crusader worldview… he is definitely a radical Christian supremacist," said Scahill, who spent many years researching Blackwater for his book. Schmitz is viewed in Washington as a "total clown and a joke because of his insane worldview that has no bearing in the modern world, and yet he continues to get government contracts."

There's more to Erik Prince. He is the brother of billionaire Betsy DeVos, whom Donald Trump has appointed as Education Secretary. Despite millions of protests by American people and a 24-hour talkathon carried out on the floor of the US Congress to stop her appointment by the Democratic senators, she narrowly won. But on her first visit to a public school in Washington DC, Betsy was booed with words like "shame, shame," by parents of schoolchildren who blocked her entrance. She had to use the backdoor and when she came out, she was greeted by insults and slurs by the same crowd. The new education secretary had to be escorted to her car by guards.

Erik Prince is said to have been quietly advising Trump's transition team, including helping vet Cabinet picks. Obviously, he picked his sister for the job of education secretary.

So moving back to 'Lahoregate' we never did find out how the murderer Raymond Davis managed to escape out of Pakistan. Except three days after the murders, Zardari's foreign minister, Shah Mahmood Qureshi, quit. Speaking to the press he said that he had resigned because he was being forced to give diplomatic immunity to Raymond Davis. Qureshi began to appear on TV talk shows to vent his resentment in public.

Raymond Davis was acquitted by our courts on March 16, 2011 after the US reportedly paid 'blood money' ($2.34 million) to relatives of the two dead men.

Published in The Express Tribune, February 17th, 2017.

Like Opinion & Editorial on Facebook, follow @ETOpEd on Twitter to receive all updates on all our daily pieces.
COMMENTS (7)
Comments are moderated and generally will be posted if they are on-topic and not abusive.
For more information, please see our Comments FAQ