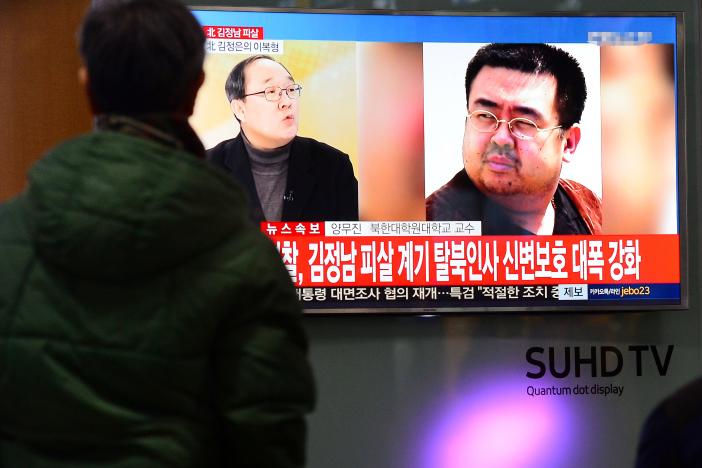 ---
SEOUL: North Korean female assassins, armed with good looks and poison tools, are now the weapon of choice for a ruthless regime stalking its opponents, a high-profile defector told AFP on Thursday, after the latest apparent assassination.

Hardy male agents wielding guns or knives have been ditched in favour of their female counterparts, who strike fear into the hearts of enemies, said An Chan-Il, a North Korean defector and renowned critic of Pyongyang's one-man rule.

Myanmar woman detained in probe into death of half-brother of North Korea leader - Bernama

"We are always mindful of young women accosting us for possible revenge killings," An said. His comments come days after the half-brother of the North's leader Kim Jong-Un died in a spy novel-style assassination that Seoul said was carried out by Pyongyang agents.

South Korean intelligence chiefs believe Kim Jong-Nam had toxins sprayed in his face as he walked through Kuala Lumpur International Airport. Two women have been arrested over the murder.

An, a former North Korean commando who defected to the South in 1979, is now a leading researcher on North Korean affairs, and a harsh critic of the Stalinist state.

He is one of eight defectors who were given the highest degree of protection by the South. Following Jong-Nam's death, that number has increased to 20, he said.

In recent years, North Korean male agents have increasingly been sidelined into intelligence gathering or building contacts with other spies, An told AFP.

South Korea suspects female assassins killed half-brother of North Korea leader

"Female agents are now being trained to do the killing, using poison", he said. "They can easily hide mini poison injectors made of plastic, either in lipsticks, cosmetics or under their clothes," he said, adding that such plastic tools go undetected by airport security.

Agent candidates are carefully screened for their intelligence, physical attributes and family background. "Good looks are essential but this is different from any beauty contest. A girl with a curvy body is not considered ideal to become an assassin who has to engage in physical contact with targets", he said.

Before beginning their careers, the women go through many months of training, including strength work, combat skills, surveillance and weapons use, as well as language courses, he added.

Malaysian police probing Kim's killing have detained a woman with an Indonesian passport and a 28-year-old woman with a Vietnamese passport, who reappeared at the same airport two days after Kim died.

Malaysia will return body of North Korean leader's half-brother: deputy PM

An said that would be "bizarre" behaviour for a Pyongyang spy, adding that "if she is a North Korean agent, she should have either disappeared or committed suicide when she was in danger of being arrested. Her behaviour is simply unthinkable in the playbook of spies."

Two North Korean agents attempted to commit suicide by biting cyanide capsules hidden in cigarettes when they were arrested in Bahrain in 1987 after blowing up a South Korean airplane. The man died instantly but the other agent, Kim Hyon-Hee, survived. She was later brought to Seoul and confessed that the terror attack was aimed at hampering the 1988 Seoul summer Olympics.
COMMENTS (1)
Comments are moderated and generally will be posted if they are on-topic and not abusive.
For more information, please see our Comments FAQ